Ukrainian Catholic News in Alberta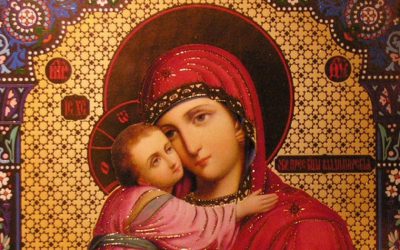 The Birth of Mary the Holy Mother of God, and Very Glorious Mother of Jesus Christ. In the records of the twelve tribes of Israel was Joachim, a man...
read more
Bishop David Motiuk of the Ukrainian Catholic Eparchy of Edmonton has used the Eparchy's first online fundraiser, the Armchair Gala, as a launching pad for the top priorities in the new year and beyond.
Bishop David Motiuk at the Ukrainian Catholic Eparchy of Edmonton, said Ukrainian Catholic parishes around the province including St. Josaphat Cathedral in Edmonton are offering virtual services and holding more Christmas masses to accommodate the faithful.
From underground to lockdown, Deacon Roman Kobyletskyy's journey to the priesthood spans from worshipping in secret under a Communist regime to an ordination with only a few family and friends because of the COVID-19 pandemic.