Delve deeper into the Ukrainian Catholic Faith through our Faith Based Resources for both adults and children!
What Resources Are You Looking For?
Learn about
The Shroud of Turin
Sign up for our Religious Education Mailing List!
Catechesis Resource Kit
Directory for Catechesis Webinar Series and Resource Kit
Discover Our Faith!
Get Faith-Based Education, events, and activities delivered straight to your mailbox with our Religious Education specific mailing list!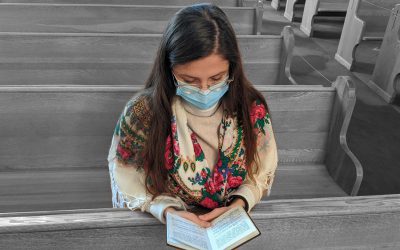 Baptism and Membership in the Church When Jesus had accomplished everything he set out to do, and...
Our Resource Centre
The Catechetical Resource Centre at the Pastoral Centre contains several resources that can be used by catechists, faithful in general, clergy, and children alike. There are books, study programs, DVDs, and audio resources. Some of the many topics include: Prayer, Domestic Church (Family), Guided Meditation, Mental Wellness, and Church Teaching.
We will create your account in two business days and email confirmation as soon as possible!
Discover the beauty of Eastern Christianity
Build your faith, grow closer to God, and connect with the community through these other great resources!