Christ Our Pascha: Catechism of the Ukrainian Catholic Church
Thanksgiving
813  The prayer of thanksgiving flows from a person's realization that all that one is and all that one has is a gift from God. Only by standing before the face of the Creator in prayer can we understand the words: "You brought us from nothingness into being, and after we fell, You raised us up again. You did not cease doing everything until You led us to heaven and granted us Your future kingdom."504  Our grateful response for such infinite divine gifts is a heartfelt shout of thanksgiving to our Creator and Saviour for his work of creation and salvation. "I give thanks to You, O Lord my God, with my whole heart, and I will glorify your name forever. For great is your steadfast love toward me; you have delivered my soul from the depths of Sheol" (Ps 85[86]:12-13).
814  The summit of thanksgiving to God is the Divine Liturgy, in which the Church gathers to celebrate the Eucharist. The word eucharistia means thanksgiving. Consequently, to participate in the Eucharist also means to be a partaker in the universal thanksgiving of Christ's Church. In the Eucharistic Prayer (Anaphora) the Church prays to the Heavenly Father: "For all this we give thanks to You, to Your only-begotten Son and Your Holy Spirit; for all things which we know and do not know, the benefits bestowed upon us both manifest and hidden."505

Word:
To Know God

Eucharist:
To Love God

Service:
To Serve God
From Pascha to Pascha: We are Easter People - Let Us Beam With Festive Joy
The 2019 Centralia Convention was kicked off with a gathering and meal at Verhovyna Hall in Edmonton on Friday, October 18. It continues tomorrow at Chateau Louis with our guest speaker Bishop Ken Nowakowski from New Westminster, B.C.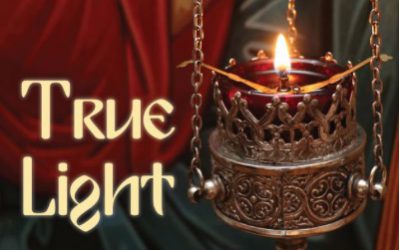 06. Feast of the Protection of the Mother of God Sep 30, 2019 00:35:37 The Sheptytsky Institute launches a second season of True Light with its new host, Landon Coleman. Following the liturgical calendar, this episode delves into the feast of the Protection of the...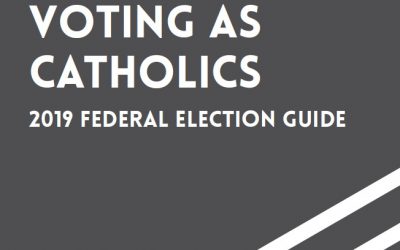 2019 Federal Election Guide Prepared by the Canadian Conference of Catholic Bishops The 2019 Guide, provided in PDF, has been formatted for online sharing and includes hyperlinks directing the reader to further resources on various issues important to Catholics....