Christ Our Pascha: Catechism of the Ukrainian Catholic Church
446 – Christians partake of the Most Holy Eucharist "for the forgiveness of his or her sins and life everlasting." "Let us … partake of the divine coal, in order that the fire of the longing that is in us, with the additional heat derived from the coal may utterly consume our sins and illumine our hearts, and that we may be inflamed and deified by the participation in the divine fire."
341 The condition for receiving Holy Communion worthily is a clean conscience, repentance for sins before God, and reconciliation with our neighbour: "[On] every Lord's day gather yourselves together, and break bread, and give thanksgiving after having confessed your transgressions, that your sacrifice may be pure. But let no one that is at variance with his fellow come together with you, until they be reconciled, that your sacrifice may not be profaned."
342


Word:
To Know God

Eucharist:
To Love God

Service:
To Serve God
From Pascha to Pascha: We are Easter People - Let Us Beam With Festive Joy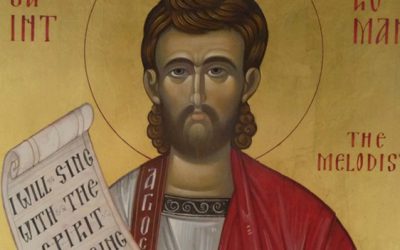 WHAT: Ukrainian Catholic school of cantoring for youth and young families.  WHY: In age-appropriate ways students will revel in the beauty of the melodies used during services in the Ukrainian Catholic church, and will also learn to cantor those services. We will...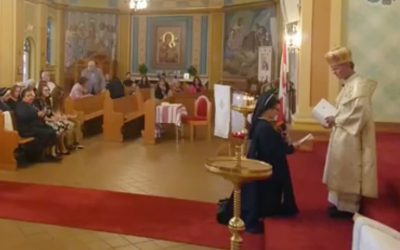 https://youtu.be/V_TEu2X-fcA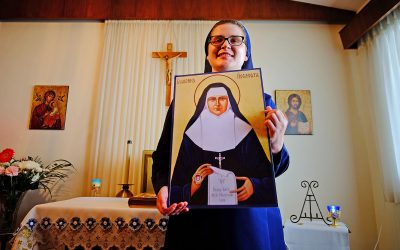 Source: Grandin Media By Kyle Greenham It has been 20 years since the seeds of sisterhood were first planted in Emily Schietzsch. Reading through a book on the lives of the saints, 12-year-old Emily discovered a world of courageous martyrs, rigorous ascetics, and the...