Christ Our Pascha: Catechism of the Ukrainian Catholic Church
New Life in Christ
229 By the miraculous raising of Jairus' daughter (see Lk 8:41-42, 49-56), the raising of the widow's son in Nain (see Lk 7:11-16), and the raising of his friend Lazarus (see Jn 11:1-57), Christ gradually prepared the apostles for his own Resurrection. Christ refers to human death as sleep: "Go away, for the girl is not dead but sleeping" (Mt 9:24). Death is not the end of life but a falling asleep; humankind is not dead, it has fallen asleep. The Church also refers to Christ's death in the same way: "In the flesh you fell asleep as a mere mortal."187 Saint John of Damascus unveils the meaning of Christ's death: "Although he died as man 83 and his holy soul was severed from his immaculate body, yet his divinity remained inseparable from both, I mean, from his soul and his body."188 The death of Christ is life-giving: Christ himself permitted death to hold him, so that he might finally conquer it, and grant new life.

Word:
To Know God

Eucharist:
To Love God

Service:
To Serve God
From Pascha to Pascha: We are Easter People - Let Us Beam With Festive Joy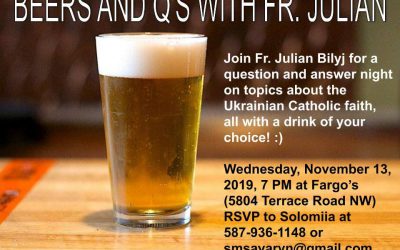 Join Fr. Julian Bilyj for a question and answer night on topics about the Ukrainian Catholic faith, all with a drink of your choice! 🙂 Wednesday, November 13, 2019, at Fargos (5804 Terrace Road NW), 7 PM. Please RSVP to Solomiia at 587 936 1148 Or [email protected]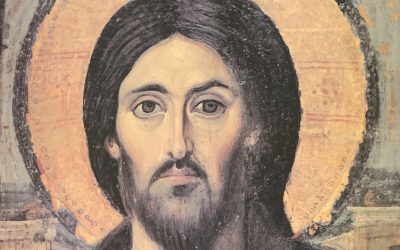 Bishop David narrates a "Guided Mediation" which was written by Edmonton Catholic Schools.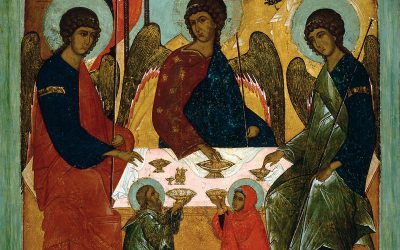 UPCOMING EVENT Clergy Conferences: November 1 (9:00 am – 1:00 pm, Providence Renewal Centre). Catholic Education Sunday is celebrated on Sunday, November 3. The Catholic Bishops of Alberta and the Northwest Territories issued a Message on the occasion, "United in...
No Results Found
The page you requested could not be found. Try refining your search, or use the navigation above to locate the post.