Responding to the Coronavirus (Covid-19)
Faith Based Resources:
Live Streaming of the Divine Liturgy and 'Christ in the Old Testament', Prayers, Activities for children and other resources
PSALM 23: The Lord is my shepherd, I shall not want… Even though I walk through the valley of the shadow of death, I fear no evil; for thou art with me; thy rod and thy staff, they comfort me…
For more medical information and the latest Alberta updates please visit:

Christ Our Pascha: Catechism of the Ukrainian Catholic Church
393 In our Church, the Divine Liturgy
is served according to three orders,
 those of the bishops, Saint John 
Chrysostom and Saint Basil the Great, 
and that of the Presanctified Gifts.
 Ordinarily it is the Liturgy of Saint
 John Chrysostom that is celebrated.
 The Liturgy of Saint Basil the Great
 is celebrated ten times a year, namely:
 on all five Sundays of Great Lent, on 
Great and Holy Thursday, on Great and
 Holy Saturday, on the eves of
 Christmas and Theophany, and on
 the feast of Saint Basil the Great.
 From Monday to Friday during Great 
Lent, as a sign of the anticipation of 
Christ's Pascha and glorious second
 coming, the Church does not offer the 
Eucharistic oblation, that is, the 
Liturgy of Saint John Chrysostom or
 Saint Basil the Great.

Word:
To Know God

Eucharist:
To Love God

Service:
To Serve God
From Pascha to Pascha: We are Easter People - Let Us Beam With Festive Joy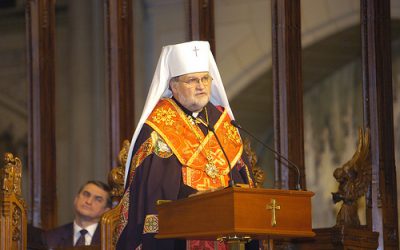 By Archbishop (Emeritus) Stefan Soroka As all of us practice physical distancing in this time of the coronavirus pandemic, we might give some thought to what Jesus Christ would say to you and to me as He walks amidst us.  He would undoubtedly ask us a pivotal question...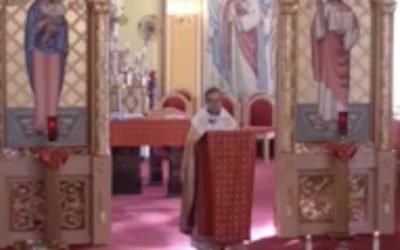 https://www.facebook.com/St.Josaphat.UCC/videos/636959357082795/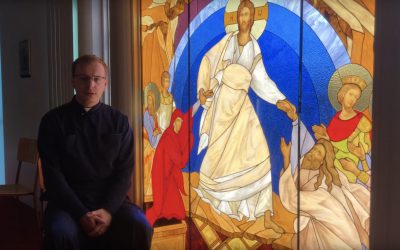 https://youtu.be/HsuAFHR9rWs
No Results Found
The page you requested could not be found. Try refining your search, or use the navigation above to locate the post.