Christ Our Pascha: Catechism of the Ukrainian Catholic Church
Theophany
197 At the baptism of Jesus Christ in the Jordan, the public ministry of the Saviour begins (see Mt 3; Mk 1). John the Baptist points to Christ in the Jordan and identifies Him as the "Lamb of God who takes away the sin of the world" ( Jn 1:29). During the baptism of Jesus, the Most Holy Trinity is made known: "Worship of the Trinity was revealed; the voice of the Father bore witness to You, naming you the beloved Son, and the Spirit in the form of a dove confirmed the word's certainty."167 "The voice of the Father" is the voice of the Heavenly Father, and the "Spirit in the form of a dove" is the Holy Spirit, who descends upon Christ, revealing him to be the Son of God. For this reason, Church tradition refers to the Baptism of Jesus Christ as the Theophany (from the Greek, meaning divine appearance).

Word:
To Know God

Eucharist:
To Love God

Service:
To Serve God
From Pascha to Pascha: We are Easter People - Let Us Beam With Festive Joy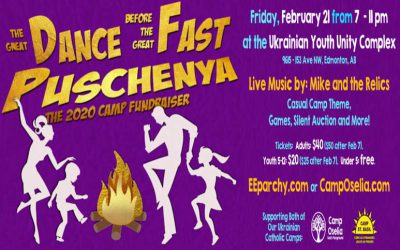 Friday, February 21 from 7 - 11 p.m. at the Ukrainian Youth Unity Centre Puschenya: The Great Dance before The Great Fast is a fundraising party for all ages that supports both Camp St. Basil and Camp Oselia Come and join us for a great casual camp-themed evening of...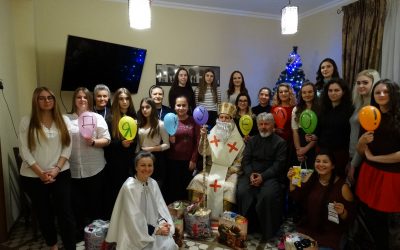 https://youtu.be/KeXqF9FpiHA Mary, did you know? у виконанні дівчат і сестер Служебниць НДМ з "Дому надії" м. Львів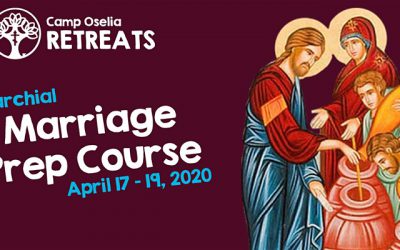 April 17-19, 2020 (Friday Evening till Sunday) Every couple needs to attend a Marriage Prep course before getting married in the Catholic Church.  This helps everyone to understand what the purpose of marriage is, what responsibilities are involved, how to best...
No Results Found
The page you requested could not be found. Try refining your search, or use the navigation above to locate the post.