How our Eparchy plans to share the Good News to a new audience of Catholics. 
Back the Bishop's 2021 Priorities! 
Priority #1: Parish Hub
Our Eparchy is working to strengthen our parishes. 2021 will have a new focus on parish communications with increased training, resources, and a focus on outreach. 
Priority #2: Lay Leadership Program
It's the leaders in our communities that make our parishes vibrant. We intend to partner with Newman Theological College to help find and strengthen the leaders in our parishes.
Priority #3: Image to Likeness
Our children are the future of our Eparchy. Developing an educational program specifically geared towards our Ukrainian Catholic Faith will help strengthen and develop the faith in our youth.
Raised For Evangelize 2021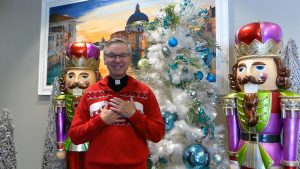 Can you help us lead more to Christ?
100% of your donation will be put towards Evangelize 2021, an initiative by the Edmonton Eparchy to expand our outreach like never before. This is how your generosity will directly impact your community:
👉 Bishop's 2021 Priorities
👉 An Eparchial Wide Evangelization Campaign
👉 Developing our Social Mission to care for the vulnerable
👉 Furthering our successful Evangelization Fund
Monthly supporters will receive update letters from Bishop David on how our Evangelize 2021 Plan is progressing. 
Non-Financial Ways to Support Evangelize 2021
Current Accomplishments of Evangelize 2021 
What we have accomplished so far a part of Evangelize 2021… 

Edmonton Eparchy's Library IntroductionWe are proud to announce the launch of Edmonton Eparchy's...
Our Up-Coming Projects
These are only a few initiates for 2021 how our Eparchial Ministries will evangelize to new audiences! Monthly donors will receive a mailed update on how your support directly has impact on our mission.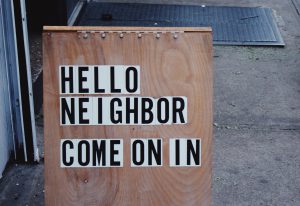 Evangelization Packages
Lead by our Communications Specialist, we'll be running an Eparchial-wide campaign to mail-out Evangelization Packages that will help our clergy, ministries, and community spread the good news!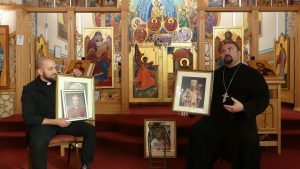 Become a Catholic
Lead by communications, we will be creating content specifically to welcome more of our community to our church.
Send us ideas on how we can lead more people to Christ this 2021!