Christ Our Pascha: Catechism of the Ukrainian Catholic Church
289 The Church is where we are to grow in the holiness that is granted by the grace of the Holy Spirit. The Holy Spirit leads us on the path of holiness, offering the grace of repentance and divinization in the Holy Mysteries of the Church. The Holy Spirit reveals to us the truth that "the Church, embracing in her bosom sinners, [is] at the same time holy and always in need of being purified."239 Those who enter the Church through the doors of repentance, pass through the doors of Paradise into God's sanctification and blessing. The greatest miracle that takes place in the Holy Church is the transfiguration of a sinner into a saint. As members of the Church grow in holiness, the Lord transforms all creation, liberating it from the dominion of "this world" and its forces, and directing it towards the fullness of the "new earth" (see Rev 21:1).

Word:
To Know God

Eucharist:
To Love God

Service:
To Serve God
From Pascha to Pascha: We are Easter People - Let Us Beam With Festive Joy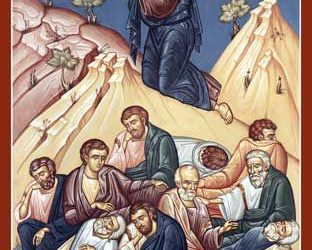 In the Gospel of Luke (Lk 11:1-2) one of the disciples said to Jesus "Teach us to pray. " They had seen Jesus pray often and understood the importance of frequent prayer. We know that prayer must be at the heart of our own journey towards an ever closer relationship...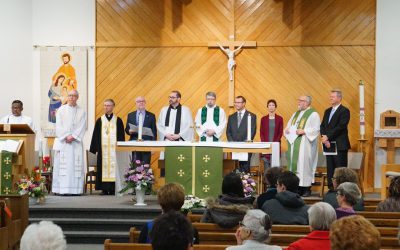 The annual Week of Prayer for Christian Unity will take place from January 18-25, 2019. An Ecumenical Prayer Service was be held at 7:00 pm, Sunday, January 20 at Saint John Bosco Roman Catholic Church (13503 – 40 Street, Edmonton), with the participation of Bishop...
No Results Found
The page you requested could not be found. Try refining your search, or use the navigation above to locate the post.