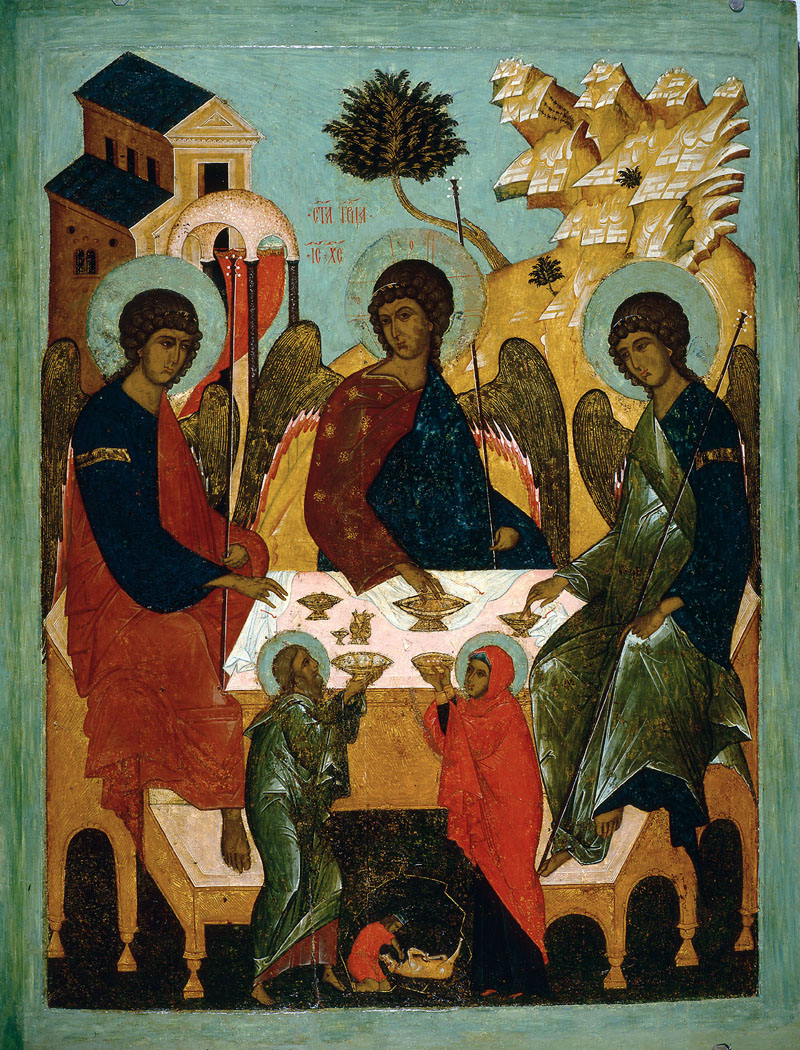 Background:
Thank you to all who responded to the Ukrainian Catholic Eparchy of Edmonton's "Becoming a More Welcoming Parish" survey. The Eparchial Pastoral Council and I have compiled the results and will be using them as a foundation for engaging our Ukrainian Catholic community in the process of renewal, as addressed in the 25 Year Pastoral Plan (the Plan). We will also be sharing results pertinent to each parish with the respective parish pastors and councils to help each parish to build on its strengths and grow into an even more welcoming parish.
Keep in mind this survey was not intended to be a scientific study. It is basic exploratory research that Fluid Surveys defines as "focused on the discovery of ideas
and insights as opposed to collecting statistically accurate data. (It) is … commonly used for further defining … issues, areas for potential growth, alternative courses of action….
This first eparchial survey is a gathering of thoughts and opinions that exist in our church community that will give us a starting point from which to build on the growth identified in the Plan.
Answers to survey questions were scored as follows: 0 points for "no" answers, 1 point for "unsure", 2 for "sometimes", and 3 for "yes". Appendix "A" summarizes these results. (Percentages in Appendix A are rounded, so not all add up to exactly 100.)
The comments were reviewed thoroughly and combined based on similarity, and organized on the basis of the three pillars that are the foundation of the Plan: To Teach, To Sanctify and To Shepherd.
Subcategories under each pillar identify at which level or levels – eparchial, parish and/or faithful – the comments can be most effectively addressed.

Themes:
Not surprisingly, a common theme for the responses was a concern about the decreasing numbers of parishioners, particularly among younger generations. Many comments suggested that this problem may be addressed through better communication, creating a better understanding of our faith traditions and through programs that engage faithful of all ages and circumstances. The question of Ukrainian and English language usage continues to be an expressed concern for some in our Ukrainian Catholic community.
On a number of topics, there were comments on both sides of an issue. For example, on the topic the Ukrainian and English language usage, which continues to be an expressed concern for some in our Ukrainian Catholic community, some comments requested more Ukrainian in our church services, while others called for more English and still others for a balance between both.
Some concerns, such as the introduction of greeters to a parish welcoming practice, will require only short-term action, while others, like the matter of language, may take longer to resolve in thoughtful dialogue.
Many of the comments were positive, some offered suggestions. Some comments addressed issues or concerns specific to a particular parish within the Eparchy. These will be shared with the parish priest and pastoral council with the request that they be dealt with at the parish level.
Going Forward:
So what do we propose to do with the feedback from the survey? The survey results provide us with a firmer foundation than "rumours" and word-of-mouth for discussion and action. We invite pastors and their parish councils to review the results carefully and develop next steps to grow their parishes into even more welcoming communities.
As an item for action, I ask that at your next parish or district-wide council meetings, you discuss the results of the survey at both the eparchy-wide and parish-specific levels and articulate one goal for your parish or district for 2015. Please provide us with feedback by the end of April 2015 about what action you see is needed on the eparchial level and share with us what it is you propose to do at the parish/district and faithful levels. This will be the first step towards a sharing of our ideas and resources and improved communication between parishes, our organizations and between parishes and the eparchy.
The Eparchial Pastoral Council will also review the survey results in detail and determine what projects we can undertake at the eparchial level to meet the needs of our parishes, clergy and faithful.
A key goal we have set for ourselves is to promote ongoing communication between the eparchy and the parishes, and encourage and facilitate the sharing of ideas, concerns, goals and achievements between parishes and community organizations, and between the faithful. We intend to use all the tools at our disposal, from follow-up surveys to social media to achieve this goal.
Together, we will move towards fulfilling the objectives of the 25 Year Plan – a renewed, stronger, more committed and spiritual Ukrainian Catholic community in the Edmonton Eparchy. Together, we will welcome our children, grandchildren and our neighbours into the fold of the Ukrainian Catholic faith.
Again, thank you to all who participated in the survey. We very much value your input. We are confident that with God's blessing our Ukrainian Catholic community will be inspired with a spirit of renewal that will enable us to learn more about our Ukrainian Catholic faith and traditions, celebrate God's great gift to us and our relationship with Him, and serve both our Lord and our brothers and sisters.
Bishop David and the Eparchial Pastoral Council