November 18, 2023 – Church of the Intercession of the Most Holy Theotokos, Vancouver, Canada: On a momentous day, November 18, 2023, the Eparchy of New Westminster celebrated the enthronement of its fourth bishop, Bishop Mykhailo Kwiatkowski. The grand event unfolded within the sacred walls of the Church of the Intercession of the Most Holy Theotokos in Vancouver, Canada.
Metropolitan Lawrence Huculak presided over the enthronement, bestowing the episcopal responsibilities upon Bishop Michael. Esteemed bishops from communities across Canada and the United States of America gathered to witness and partake in this significant occasion.
His Beatitude Sviatoslav, the Father and Head of the Ukrainian Catholic Church, conveyed his heartfelt congratulations to Bishop Mykhailo through a letter. In his message, he emphasized the profound significance of this event for the entire Church, recognizing Bishop Michael as a divine instrument serving the faithful.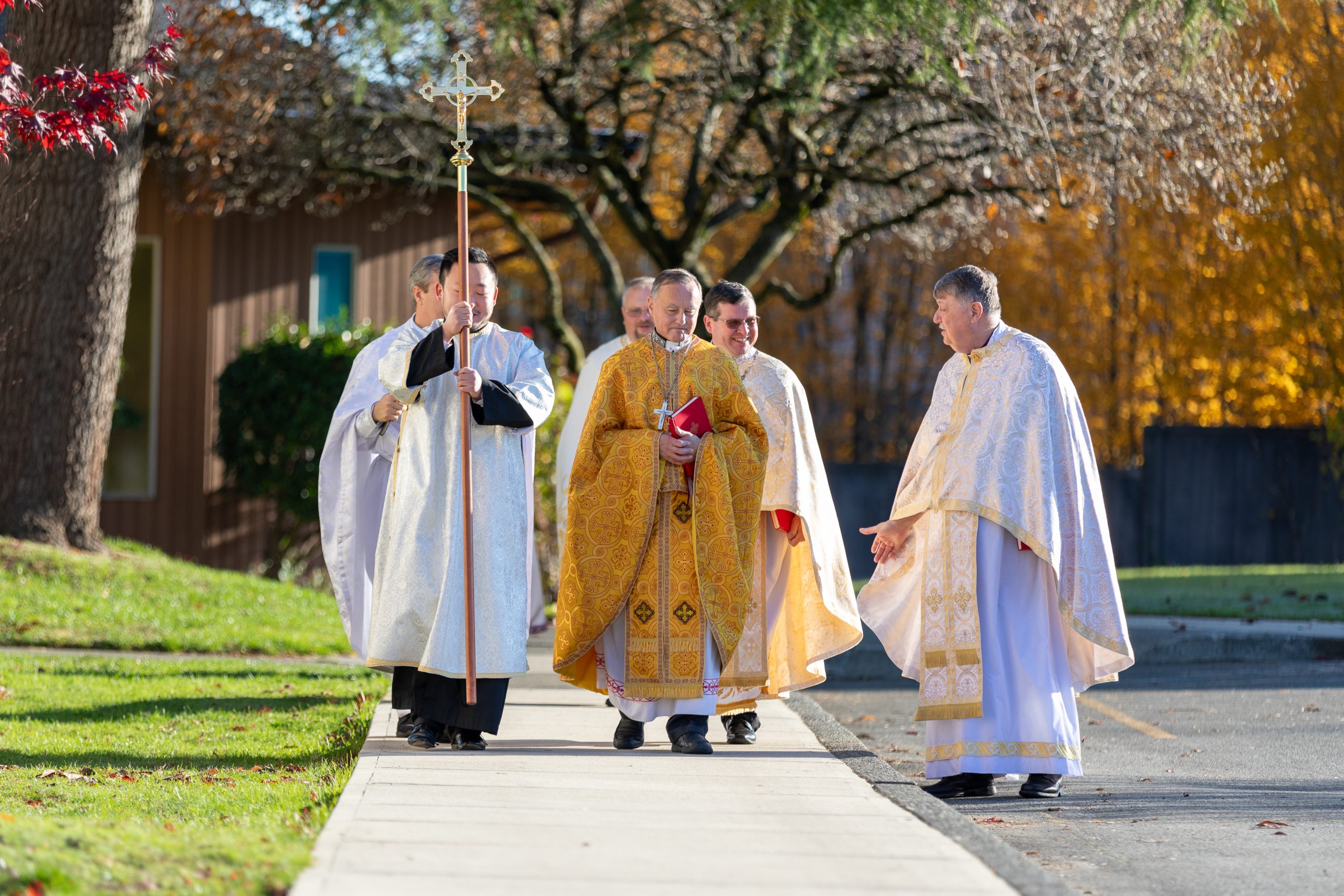 Before Bishop Kwiatkowski's enthronement, the New Westminster Eparchy, established in 1974, was under the spiritual guidance of Bishop David Motiuk from the Eparchy of Edmonton. His Beatitude Sviatoslav expressed gratitude to Bishop Motiuk for his dedicated service.
In addressing Bishop Mykhailo, the Primate acknowledged the uniqueness of the New Westminster Eparchy, spanning thousands of kilometers and embracing the vast expanse between the Pacific and the Arctic Oceans. The faithful residing in this diverse territory, committed to the Gospel, were commended by His Beatitude Sviatoslav.
The Head of the Church extended appreciation to the previous bishops—Bishop Hieronymus Khimiy, Bishop Severian Yakymyshyn, and Bishop Kenneth Novakivskyi. Looking ahead, it was noted that Bishop Mykhailo Kwiatkowski, along with the clergy and the faithful, would have the honour of celebrating the Eparchy's 50th anniversary in 2024.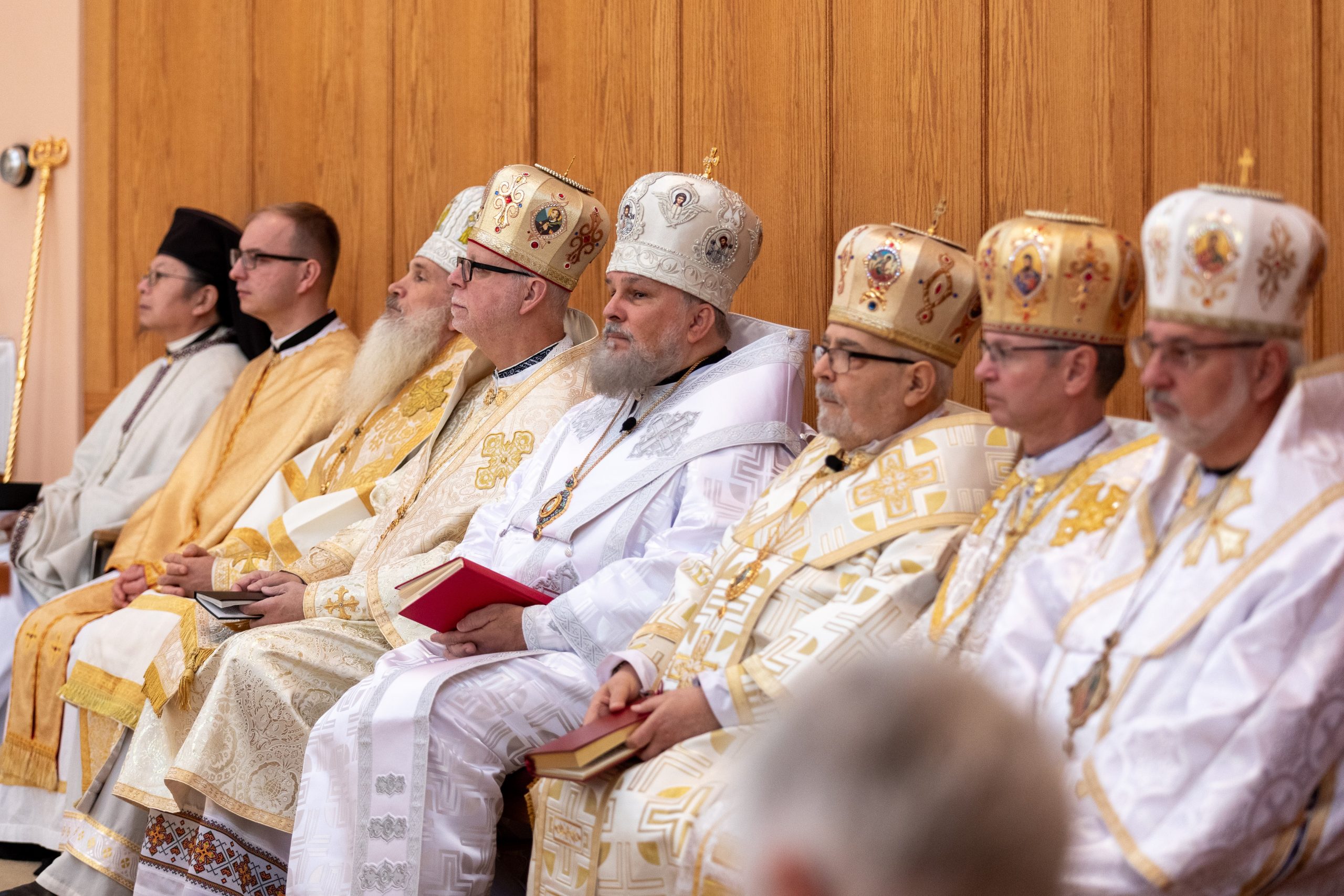 Furthermore, His Beatitude Sviatoslav urged Bishop Mykhailo to focus on the needs of Ukrainian refugees, particularly women and children affected by the war. Drawing on Bishop Mykhailo's experience in Ukraine, the Primate emphasized the importance of enveloping these refugees with parental love and the support of the Mother Church.
In a solemn prayer, the Head of the Ukrainian Catholic Church invoked the Holy Spirit's guidance on Bishop Mykhailo's episcopal journey. He expressed hopes for the preservation and multiplication of the gift of holy faith, urging the bishop to impart this precious legacy to future generations.
It is worth recalling that Bishop Mykhailo Kwiatkowski's episcopal ordination occurred on November 8, 2023, at the Cathedral of Saints Volodymyr and Olga in Winnipeg, Canada. The Vatican officially announced his appointment as the bishop of the New Westminster Diocese on August 24 of the same year. As Bishop Mykhailo embarks on this sacred role, the entire UGCC community eagerly anticipates the continued growth and prosperity of the New Westminster Diocese under his leadership.