On a significant day of November 7, 2023, in the heart of Winnipeg, Reverend Michael Kwiatkowski, a native of Manitoba, was ordained as the fourth bishop of the Eparchy of New Westminster for the Ukrainian Catholic Church. The solemn ceremony took place at 6 p.m. at the magnificent Sts. Volodymyr and Olha Ukrainian Catholic Metropolitan Cathedral, where the newly ordained bishop donned imported silver and white vestments.
What makes this event particularly special is that Bishop Kwiatkowski is soon to embark on a new chapter of his service on the West Coast in British Columbia. Despite his impending relocation to British Columbia, he chose Winnipeg as the venue for his ordination, surrounded by colleagues, parishioners, and family who came to support him on this momentous occasion.
As he reflected on the choice of location, the humble farmer's son from Elphinstone expressed his joy, saying, "I'm so glad the ordination is here, so a lot of family and friends can attend." This heartfelt sentiment highlighted the importance of community and family in his life and ministry.
All photography is kindly provided by Severyn Shved.
The bilingual English-Ukrainian service was graced by the presence of Winnipeg's two Roman Catholic bishops. Metropolitan Lawrence Huculak of the Ukrainian Catholic Archeparchy of Winnipeg presided over the ceremony, adding to the significance of the event.
Bishop Kwiatkowski's journey to becoming a bishop is a testament to his dedicated service to the Ukrainian Catholic Church. After his ordination to the priesthood in 1986, he served in various roles, including as a parish priest, vice-rector at a Ukrainian university, director of spiritual formation at a seminary in Ottawa, and earning a doctorate in Eastern Canon Law in 2000 from the Pontifical Oriental Institute in Rome. This extensive experience and deep commitment to his faith have paved the way for his new role as bishop.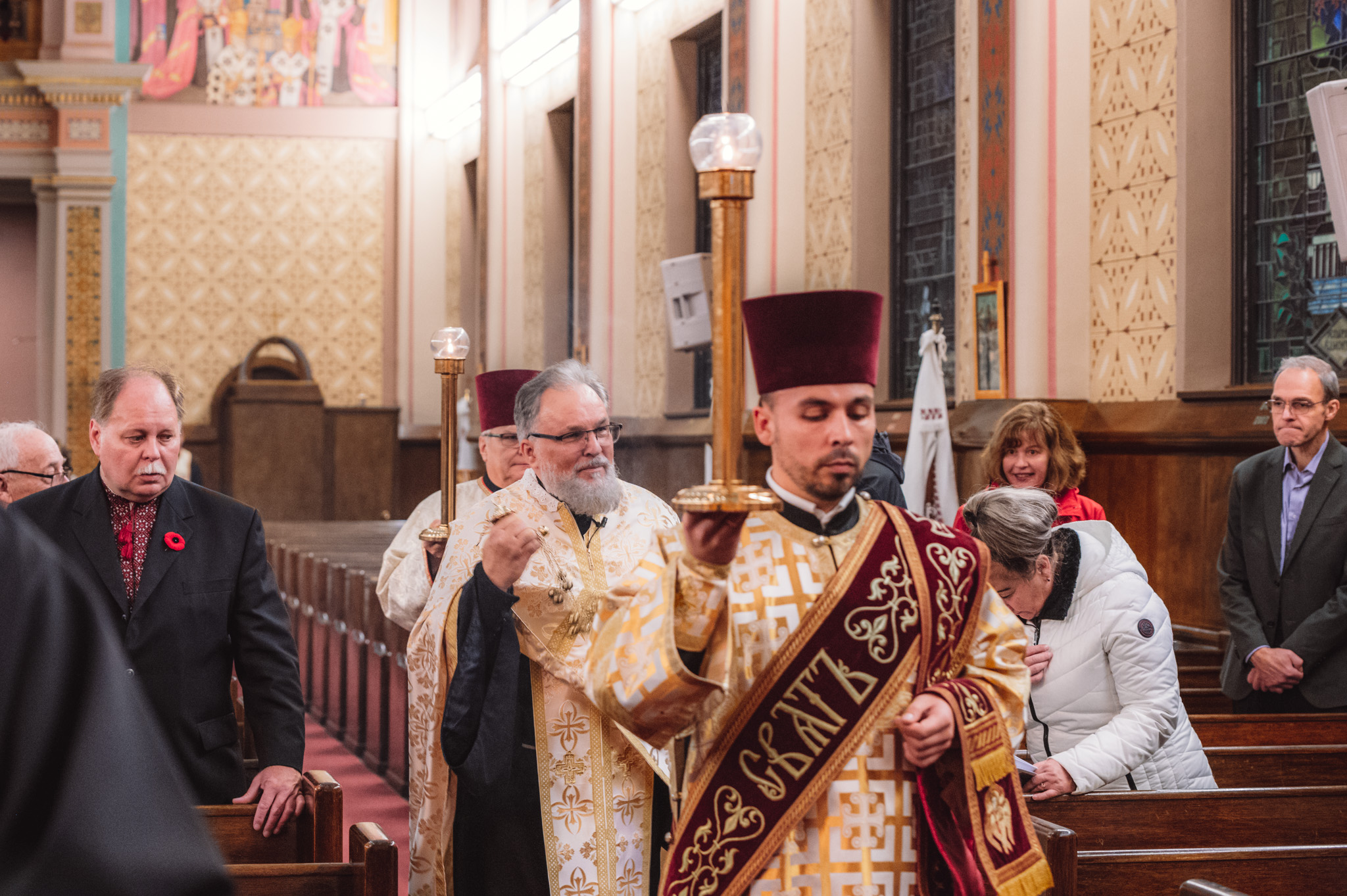 The Eparchy of New Westminster, located in British Columbia, encompasses a vast region, including Vancouver Island, the Lower Mainland, the Okanagan, and parts of northern British Columbia, as well as the Yukon. Although it is the smallest of the five Ukrainian Catholic eparchies in Canada in terms of registered members, it covers a significant geographical area.
The journey of Reverend Michael Kwiatkowski, from his roots in Manitoba to becoming the fourth bishop of the Eparchy of New Westminster, is a testament to his faith and dedication to his calling. As he embarks on this new chapter of his life and ministry in British Columbia, the Ukrainian Catholic Church in Canada welcomes him with open arms and high hopes for the spiritual leadership he will provide in his new role. On November 18, Bishop Kwiatkowski will be officially installed in Vancouver, and the next day, he will lead his first divine liturgy as bishop of New Westminster, marking the beginning of a new era for the Eparchy.