Article Kindly Submitted by: Cassandra Tyler
August is such a beautiful month Liturgically, and in nature for our parish, so it is a fitting time to engage in a sense of Pilgrimage and visit one of the oldest mission sites in Canada at Dunvegan.  
Just a few short weeks after the Feast of the Dormition of the Mother of God, the Grande Prairie parishioners joined the Regional parishioners from the Hines Creek, Manning, and Peace River greater area at the Saint Charles Mission Chapel for the celebration of Divine Liturgy by Fr Matthew Drury followed by the annual picnic. It is a much-anticipated event, as it is a chance to come together as a wider parish in a sense of prayer, and fellowship. Many newcomers joined us, and many new residents of Canada from Ukraine who settled in regional areas, along with some from Grande Prairie made the trip to Dunvegan also.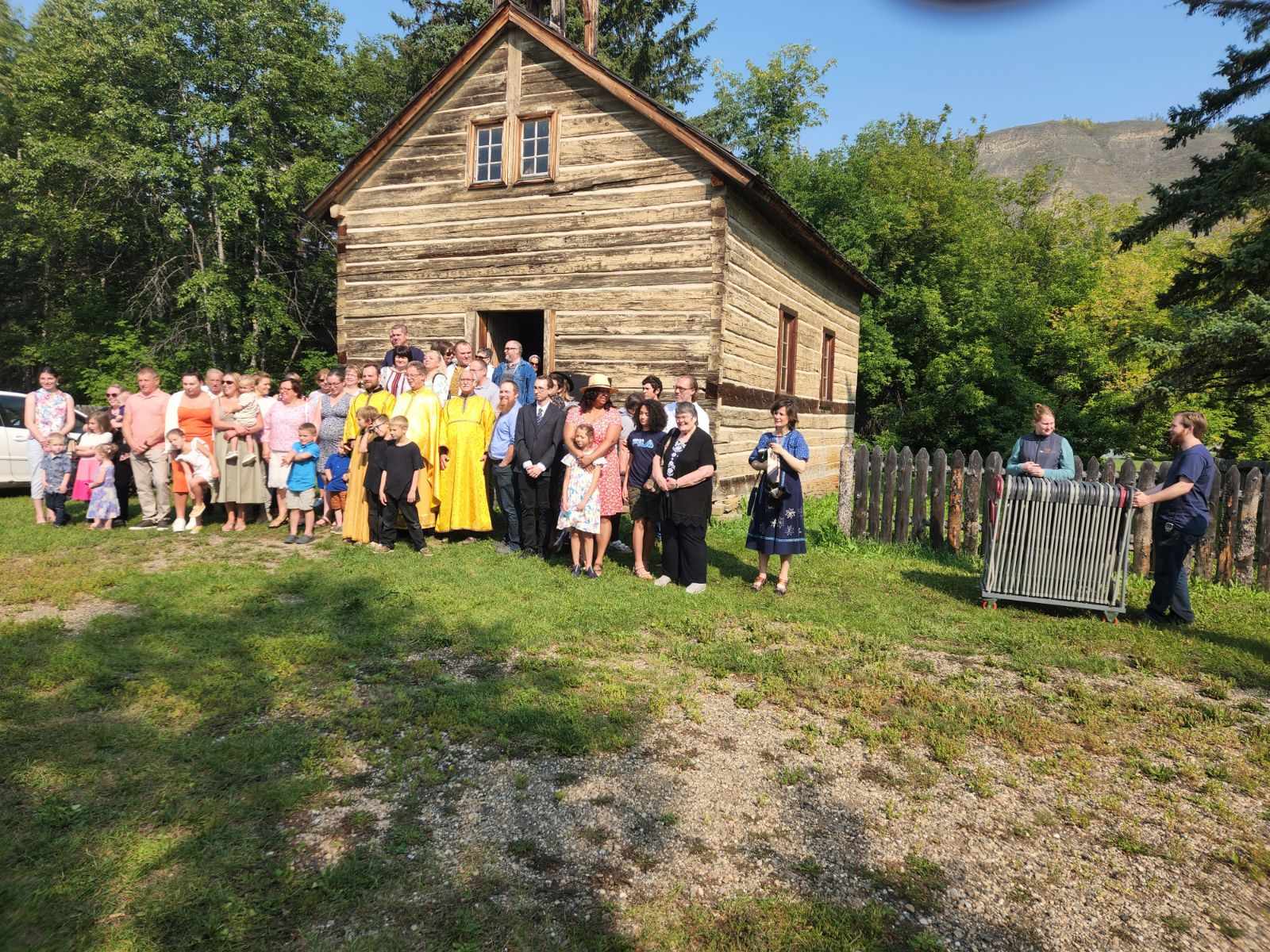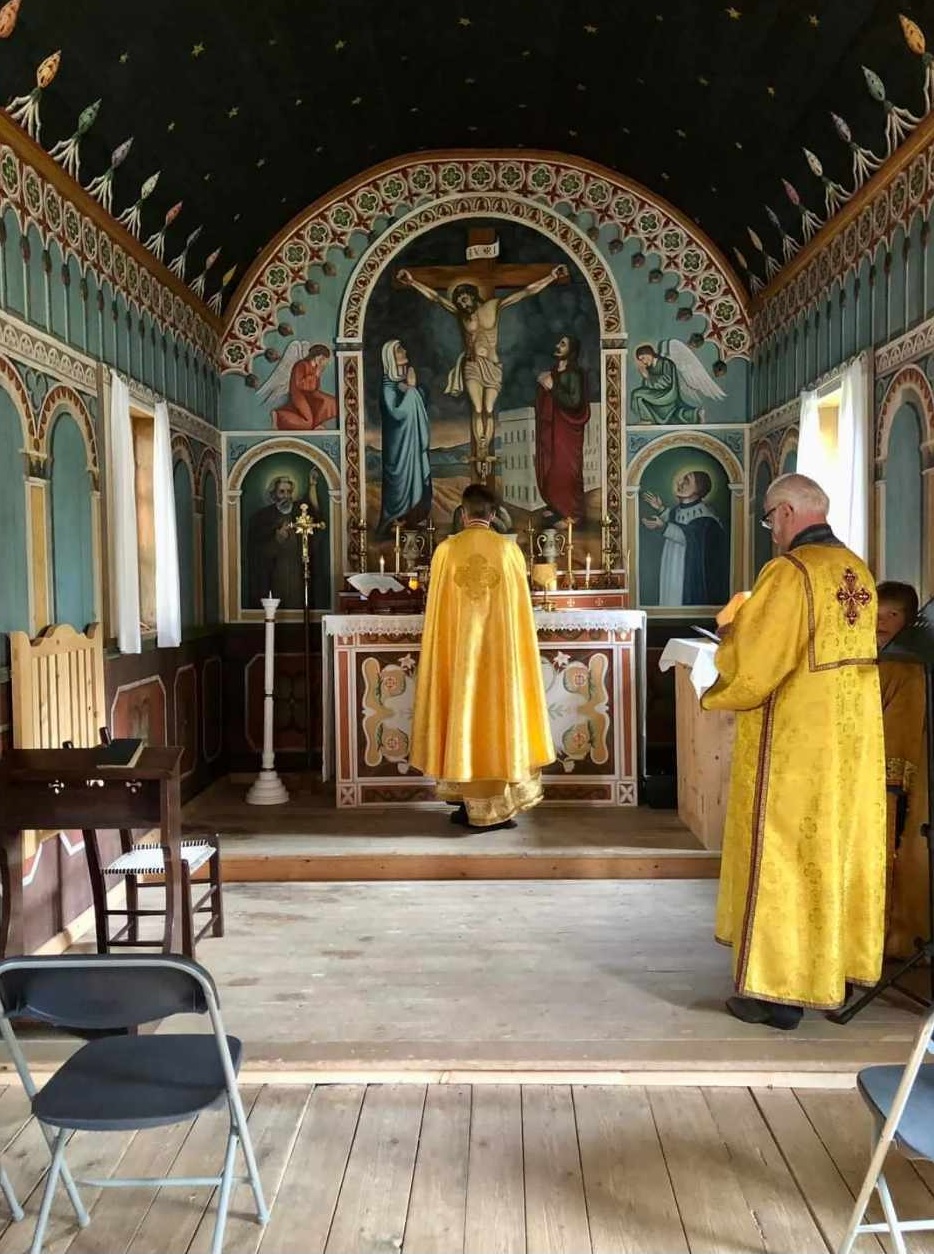 Liturgy was held in the St. Charles Chapel in the morning. The chapel is a treasure, containing paintings by Fr Grouard, his first works in his new mission field. Our parish was far too many to fit in the chapel, so we spilled outside and listened and attended the Liturgy with the assistance of a speaker system hired from Grande Prairie. It is a wonderful experience to attend this way, as one has thoughts of Moses at Sinai, and one ponders the history of this chapel, as once holding grain, and would not the early priests be moved at the harvest still stirred at the place of their labours? 
Fr Matthew's homily was on the subject of rising to meet God and was quite appropriate on such a golden Autumn morning. Looking from the chapel outside, one views the statue of Our Lady of Peace in the warm morning light, truly bringing the words of a mother in the morning to life, rise, and shine, today is the day of salvation.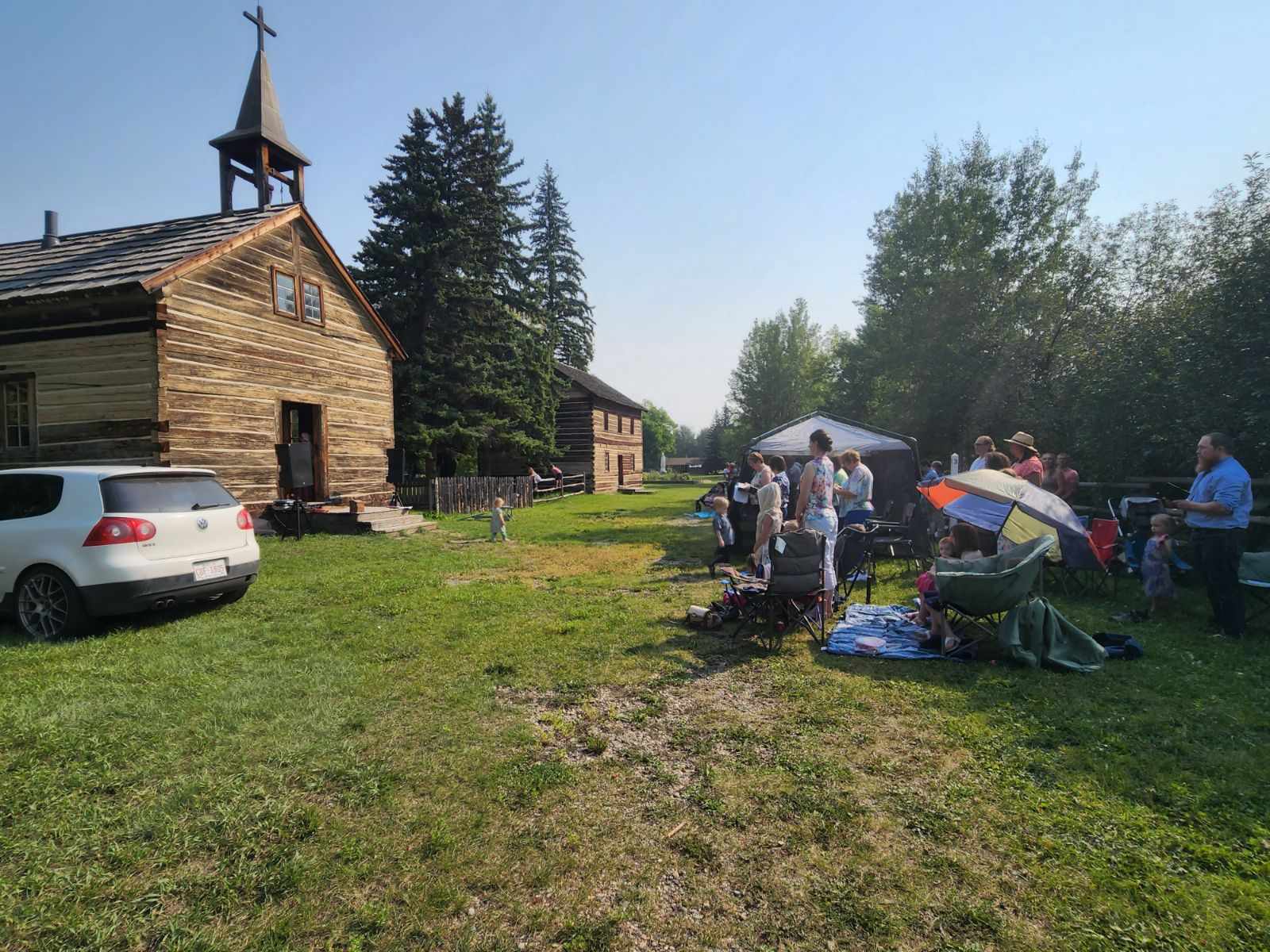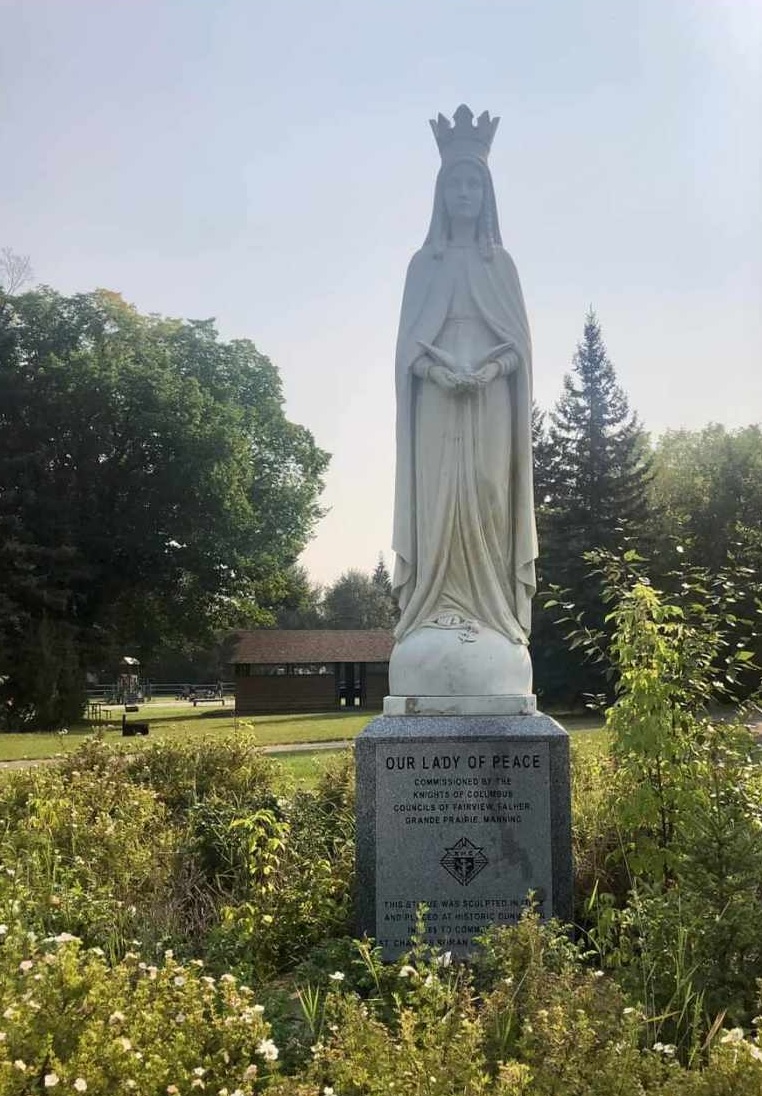 Following Liturgy we had a lovely picnic and potluck at the playground under the Dunvegan bridge. It was a very warm day for late August and quite the fairytale setting. We are a parish with many children, and it is great to bring them all together from such a wide area. 
It was a very good opportunity to meet many new members of the parish and was the first time attending Liturgy for some. It is in these events that a parish has a moment to offer welcome to all, and to reflect on areas of progress in spiritual growth. It is a source of wonder to see what a diverse group our parish has grown to be. So many countries represented so many different backgrounds, with the unifying centre being Christ and the Liturgy itself. It is good to feel a growing sense of prayer and a knowledge of feasts in a family that comes with the firming of more solid growth.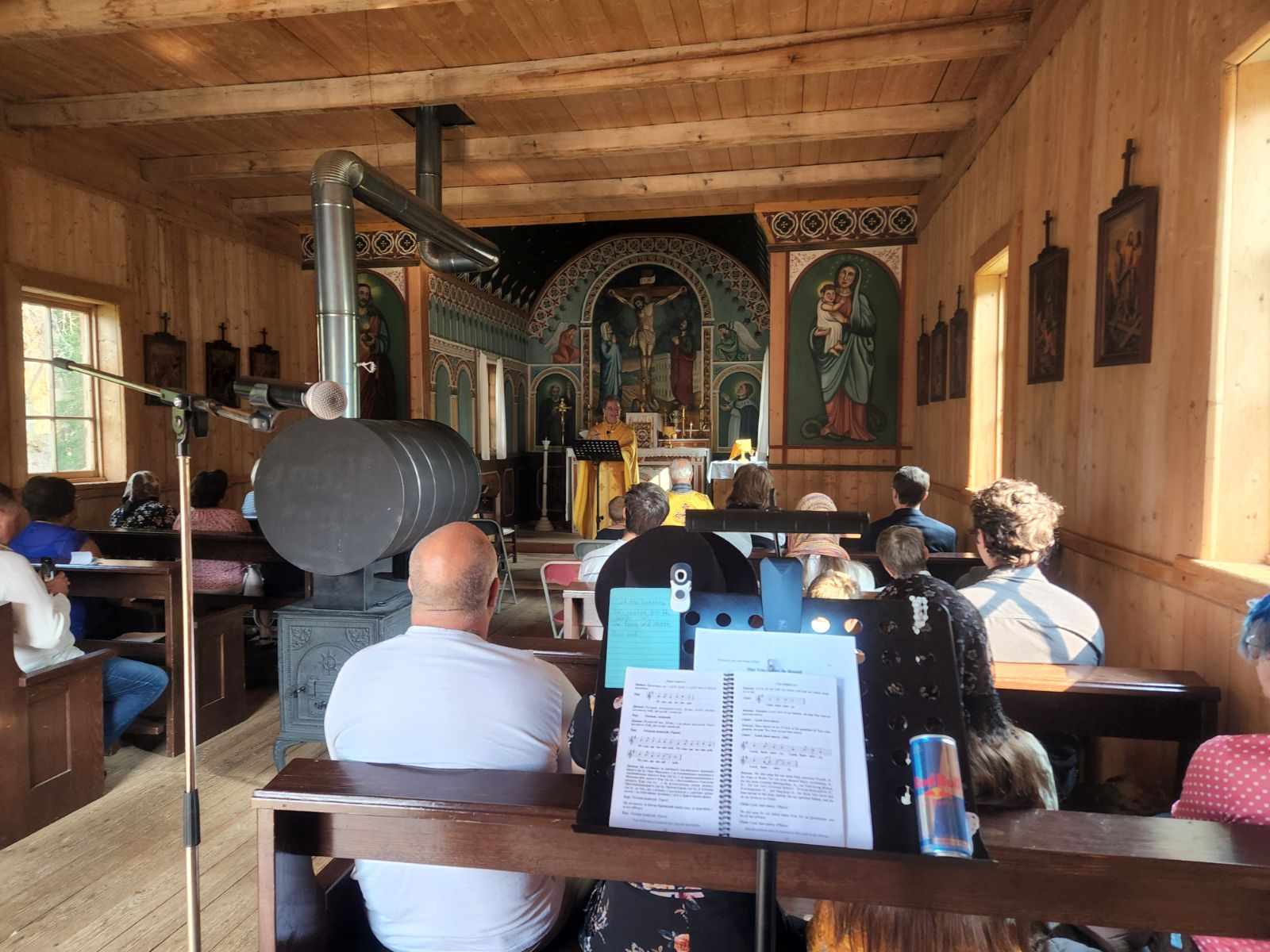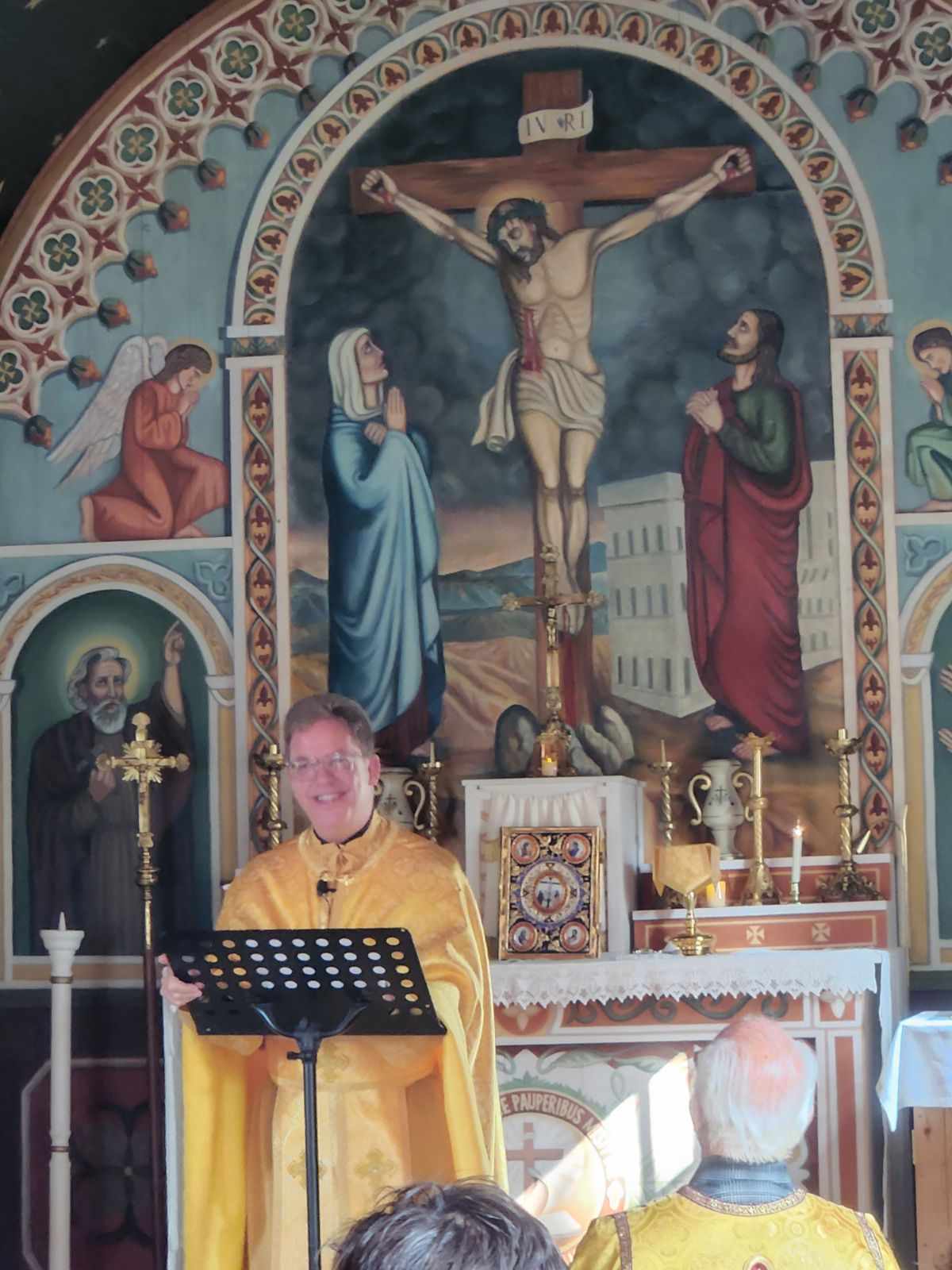 In closing, many thanks to all who were involved in organizing, preparing for and executing a successful and uplifting event. We look forward to your involvement next year.