Celebration of Ss. Peter and Paul's 100th Anniversary
It was a beautiful tribute to Our Lord, our Bishops, Priests, Deacons and Parishioners who built and sustained this parish over the past 100 years. We pray that we will enjoy many more years of praise and fellowship. Special thanks to all those who assisted with the organizing, planning and delivery of this event and to Bishop David and Fr. Mark for their presence.
100 Years: A Brief History of Ss. Peter and Paul's Ukrainian Greek Catholic Church in Lethbridge
Ss Peter and Paul's was founded in 1920 by Blessed Bishop martyr Nykyta Budka, the first Ukrainian Greek Catholic bishop in  Canada.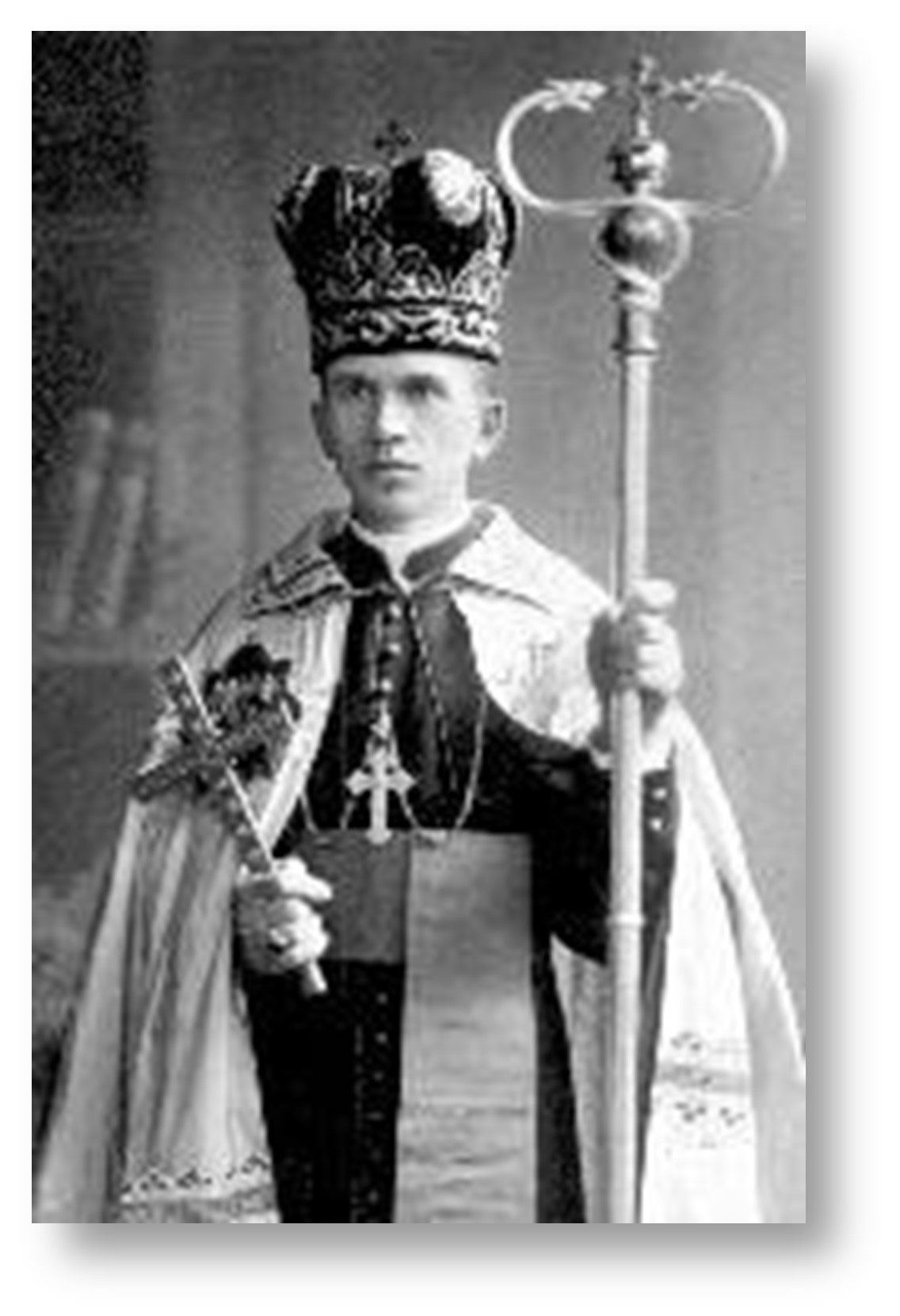 An influx of Catholic immigrants from Slovakia who came to work in the coal mines requested the Bishop to establish a Greek  Catholic Church in Lethbridge. Blessed Nykyta sent Fr Stefan Danilovych to  Lethbridge to do this. For the first two years, the community made use of the newly built, St Basil's School for its Sunday Divine Liturgies and community life.

The parish built and opened its first church building in
 July 1922
 on the site where it sits today. The church was consecrated by 
Blessed Bishop Nykyta Budka
. Some of the founding families of the parish included: Kostowich, Pisko, Chopak, Myhalyk, Sruryn,  Maras, Supina, Luchanskyi, Homulas, Gangor, George, Yanosyk, Dudas, and Petruna families.
When it was established, the parish was comprised of the faithful of a variety of Eastern  Catholic backgrounds: Slovak Catholics, Ruthenian Catholics, Hungarian Greek Catholics, and  Ukrainian Greek Catholics. Many of them were working in the coal mines and were very active in the United Miners of America. In 1928 the Dudas family purchased a bell for the church which still rings today.
The church grew quickly as immigrants arrived from Europe. By 1930 the parish had grown to include about 200 families with 300 children.
Following World War II, there was another large wave of immigration to Lethbridge with workers needed in the sugar beet industry. Many immigrants came from Ukraine. A new church, St.  Volodymyr, was built on 13th street and 7th Avenue North, and opened in 1954. Their first Parish Priest was Fr. Dmytro Hnat. The Church followed the Julian calendar. From 1980 on Ss. Peter and Paul's and St.  Volodymor were served by the same priest. Due to declining enrollment,  St. Volodymor was forced to close its doors in 2010 after 56 years of sacramental support to Ukrainian Catholics in Lethbridge.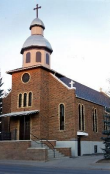 The Church Hall we are in today was constructed in 1957. It was the social hub of the Parish and was used extensively for many activities, clubs, and celebrations including Perogie suppers, Fall and Spring Teas, and Baking fundraisers by the Ladies Aid, Bingo's in the church basement, Cubs and Scouts, and Daughters of the Blessed Virgin.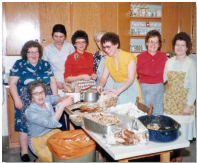 By the late 1960s, Ss. Peter and Paul's required a new church building. A new church was constructed, and a few years later the parish built a new rectory under the direction of Roy Malec. The Ukrainian Catholic Bishop for Alberta, Bishop Neil Savaryn, Eparch of Edmonton, blessed the new church which was opened in 1969.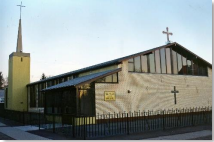 Ss Peter and Paul have had 23 pastors in their 102-year history. The parish's first priest was Fr Stefan Danilovych, serving for two years in 1920 and 1921. Fr Richard Zuback who was raised in Lethbridge served as Parish priest on two occasions – 1953 to 1955 and again from 1971 to 1975. The longest-serving priest at Ss Peter and Paul's was Fr. Paul Lysak who served a total of 16 years from 1975 to 1985 and again from 1992 to 1998. Fr. Mark Bayrock served the parish from 1999 to 2008.
Our parish has been blessed to have Fr Gary Sedgwick and his wife,  Monique, and children, Mykola and Noëlle with us since 2008. In addition to the delivery of the Holy Mysteries, management of the parish, and provision of spiritual support to parishioners, he has also overseen the closure of St.  Volodymyr's and reached out to Holy Spirit schools to introduce teachers and students to the Eastern rite. He and Fr. Kevin from All Saints Parish developed and organized a yearly presentation and discussion entitled East to West – Unity in Diversity on the similarities and differences between the Roman and Byzantine rites. Fr. Gary organized and led numerous  Faith Formation sessions helping parishioners to learn and grow in their faith. Fr. Gary also shares Chaplaincy duties for the Lethbridge hospitals.
THANK YOU, FR. GARY, FOR YOUR COMPASSION, SUPPORT, AND CARING OF THE  PARISHIONERS OF Ss. PETER AND PAUL'S!