Join together as a family and learn how to make delectable varenyky. In just a few steps, you can experience a traditional Ukrainian meal. One person mixes the dough, one cooks the potatoes, and everyone helps pinch the perogies together. Then, everyone gathers around the boiling pot to watch them boil to perfection. All you really need is flour, eggs, potatoes, oil, cheese (we prefer cheddar or feta), and a big rolling pin. For toppings, don't forget fried onions and sour cream! Check out this recipe if you're feeling hungry already, or dine at a local Ukrainian church's varenyky/pyrohy supper!
2. Making a prayer corner
Ukrainian Catholics believe everything good comes from God, and we remind ourselves of that every day. A good way we can center God in our lives is to create a prayer corner in our home. The first principle is to establish order so that peace can come from it. The second principle is that our icon of Christ should be the center of our prayer corner–just as He is in the center of our prayer corner, He is the center of our lives. Other icons should point to Christ. The third principle is to be mindful of our body position while we pray. Make sure your prayer corner has enough room for both kneeling, and standing, and for your family if you are praying together. You should also have a place where you can store your books for convenient access. Click here for the full video explanation from Father Mike.
3. Decorating Ukrainian Easter eggs
Typically made in preparation for Easter, explore your inner creativity by decorating the traditional Ukrainian Easter eggs, pysanky! These eggs are a sign of hope and resurrection. Jesus comes forth from the tomb as the chick breaks the shell at birth. Pysanky are the eggs, beautifully decorated with symbols which were derived from nature in pre-Christian times. These symbols were eventually adapted to Christian meanings. Krashanky are the eggs dyed one colour. In ancient times Krashanky were dyed only red symbolizing Christ's blood. To make pysanky, you need is a kistka, beeswax, eggs, a candle, a pencil, and an assortment of dyes. Once you have all the supplies, begin by thinking of and sketching designs. Check out some design ideas here. There are many patterns, and each has a different meaning. Start with a simple design and work your way up once you get more comfortable. Next, take a small amount of wax and place it on the back of your kistka. Light your candle and warm up the point of the kistka until the wax is melting. Then, start tracing your design. Once your design is traced, gently place the egg into one dye for about 10 minutes. Then, repeat this process until you have your desired-looking pysanka! Share your pysanky with your family and display them in your home.
As a side note, a common tradition for Ukrainian Catholics is to prepare a basket for Easter. The Easter Basket is meant to serve as a reminder and teaching on the Feast of all Feasts; Pascha (Easter). Our celebration becomes much richer when we keep these teachings foremost in our minds. Spend time each year with your family talking about what is in your basket, reminding yourselves of the depth of God's love and the significance of this day that we are celebrating. To learn more about what's in your Easter basket, click here.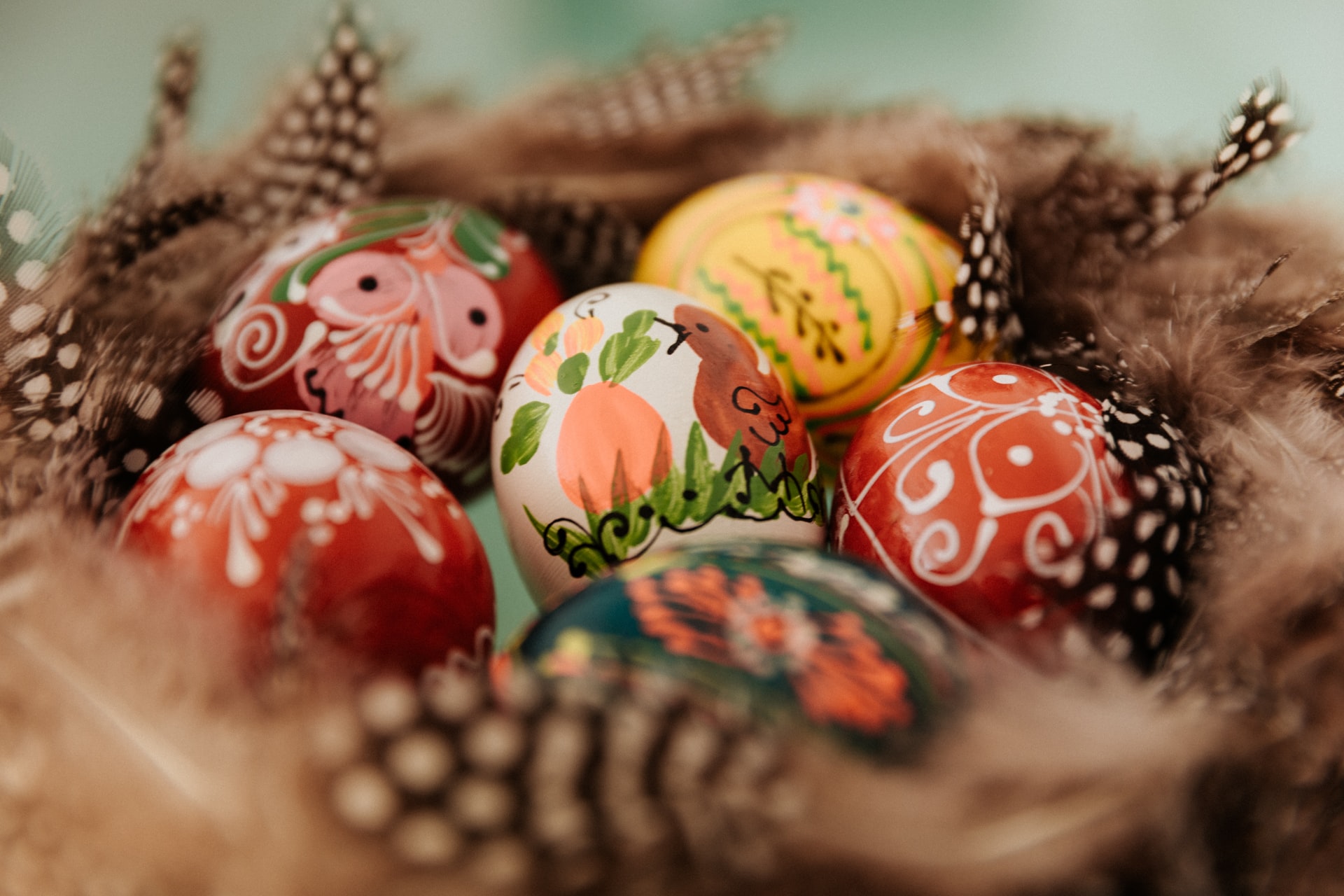 4. Making a 'vinok' floral headpiece
The Ukrainian vinok has a very special meaning in Ukrainian culture. In history, Ukrainian women would make them with vibrant colours of flowers, with each colour having its own meaning. Then, they would wear them to attract love and shield them from evil. It was also a way for women to express what they were feeling, depending on which flowers they incorporated into their vinok. Today, vinky are still widely popular as an accessory. 
To make one, you just need 3 strands of a wreath, long enough to wrap around your head. Next, pick out any colours of flowers, or look at what each colour symbolizes here. You can also use flowers you might find in your garden or even a few dandelions. Then, just braid the strands, while incorporating flowers. Make sure to tightly secure each flower. For more details, click here. Once finished, wear your vinok and snap a photo for memories!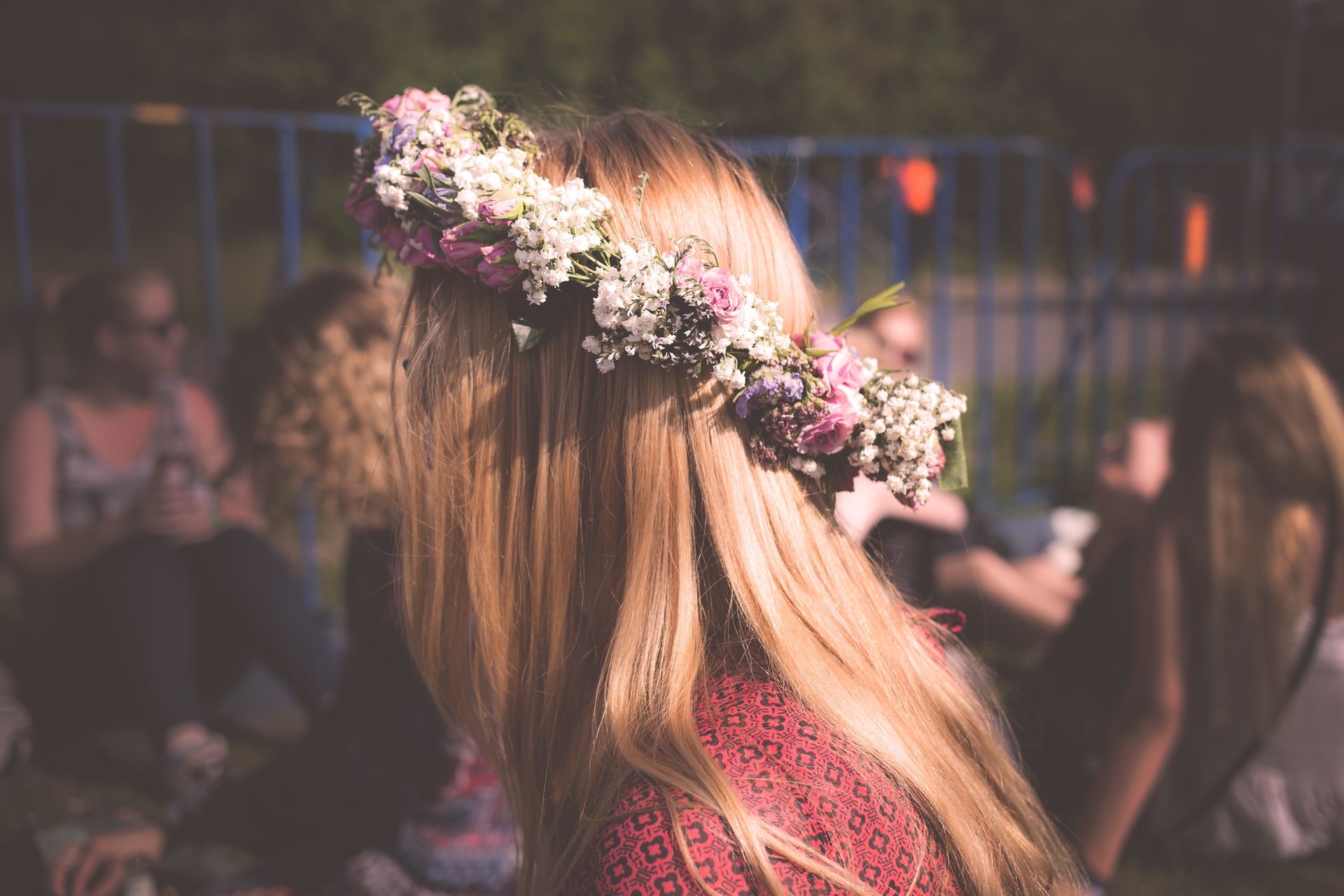 5. Learning Ukrainian dance moves
Ukrainian dance is widely popular across the world. Experience Ukrainian culture by signing up for Ukrainian dance, attending a zabava (Ukrainian party), or by watching a few YouTube videos. Learn steps individually, then join together for a kolomeyka (in a circle) with your family to show off your moves! Play some traditional Ukrainian folk music such as "Chervonta ruta" or "Ty zh mene pidmanula" for a good rhythm.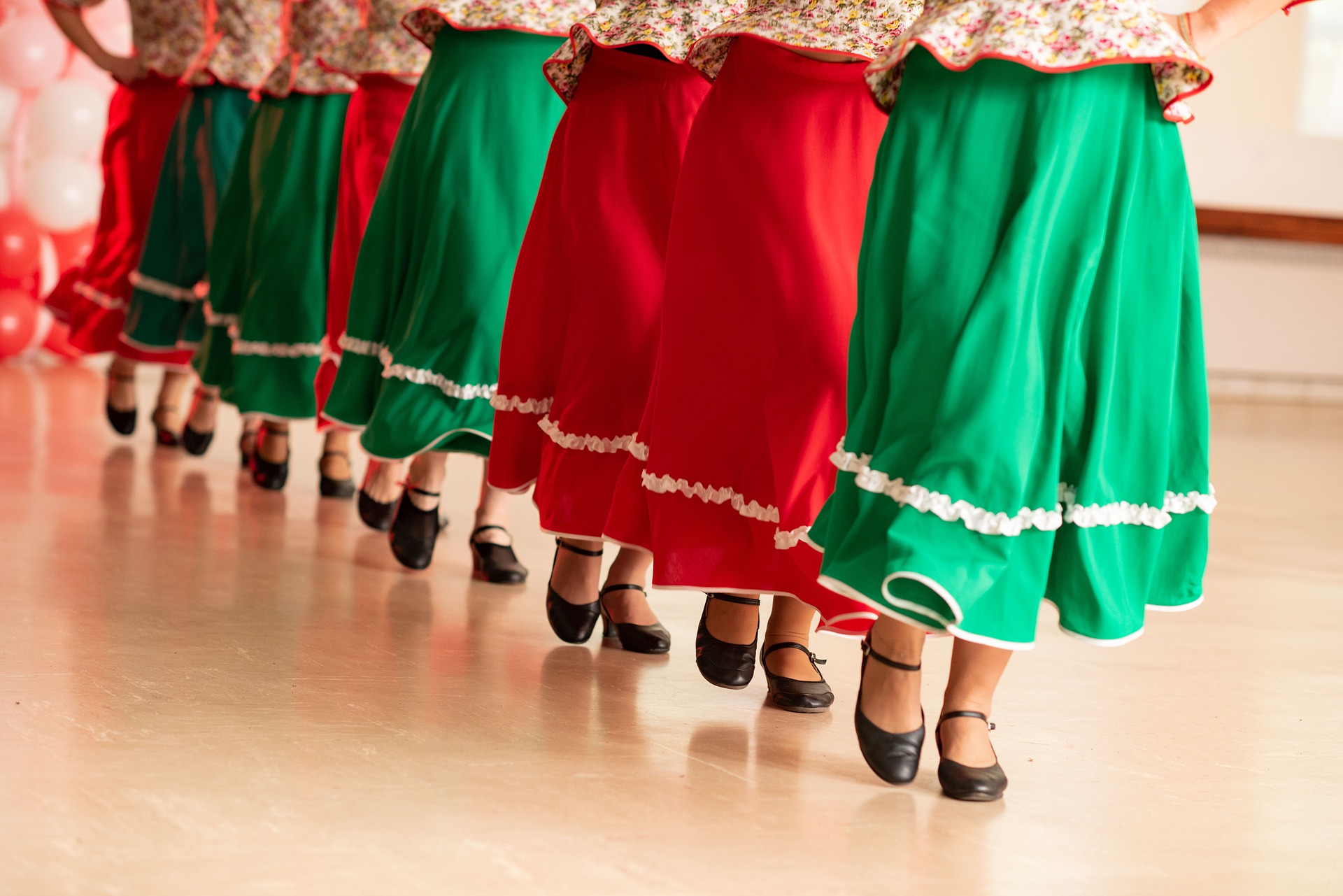 Pray for peace and justice in Ukraine with your family. God is the Lord of history and the Lover of Humankind. His grace changes the most hardened hearts. Ukraine was brutally invaded, its territory annexed, the society was traumatized. Pray for Ukraine with your family for peace and justice. You can use our Prayer for the Afflicted People of Ukraine in Time of War sheet to help guide you in prayer if needed. May God's gift of human dignity be honoured and protected. May God protect Ukraine and its people from further harm.
7. Visit the Ukrainian Heritage Village
The Ukrainian Heritage Village re-enacts how life was for early settlers from Ukraine. Interpreters located all over the village depict how the early settlement life was and interact with visitors. There is also a school, Ukrainian churches, mill, blacksmith, store, homes, and more, built to look the way they would in the 1930s. The village also has tours and fun scavenger hunts for kids. It's a perfect place to spend the day with your family while experiencing Ukrainian culture!