First, a heartfelt congratulations to all who are at this stage of your vocational discernment! I assume you have found a wonderful person to share your life with and with whom to raise a beautiful family. I'm sure your family, friends and local community share in this joy as well. Your local parish community will also want to share in this joyous occasion with you both, as well as with your families and friends. Therefore, one of the first steps to marrying in the Ukrainian Catholic Church is to talk to your Pastor. If you don't have a Pastor, or are between Pastors at the moment, please contact the Eparchy and we will be glad to connect you with your closest parish. Now, there is both a practical element as well as a spiritual element to contacting your Pastor.     
The practical element is that you will want to confirm the date you have in mind for your wedding day to make sure the church isn't already booked. Depending on the busyness of the parish, one may have to communicate with the Pastor at least one year ahead of time which is the general requirement. There is another reason for touching base with the Pastor early, which I will come back to later in this post. The spiritual element in contacting your Pastor is twofold: 1) both of you will be asked to complete a marriage preparation course with your Pastor and 2) both of you may request and benefit from an ancient tradition of our Eastern Catholic faith, that of the Rite of Betrothal. Perhaps I'll say a little more on both of these spiritual elements.
Marriage preparation is a key element for any couple coming forward to marry in the church. As opposed to being seen as another 'hoop' to jump through or as just another requirement of the church, we hope you both will see it as a great blessing as you get closer to your wedding day. While the caterer, dress shop and florist all prepare to make the wedding day itself a beautiful occasion and memory, the marriage preparation program with your Pastor is preparing you, not so much for the wedding day, but for the whole of your married life together. The topics that will be covered in marriage preparation (family of origin, interpersonal communication, finances, natural family planning, faith, etc.) all serve to equip a couple with the best possible chance of having good tools in their toolbox in order to function as a cohesive unit in married life. Moreover, it provides a good jumpstart to conversations you and your betrothed can continue to have as you get closer to the wedding day.   
Now a word on the Rite of Betrothal. The term betrothal or betrothed evokes images of those who are engaged to be married. While today, this is most often done by an elaborate proposal or other festivities, our Ukrainian Catholic Church still holds this celebration as yet another opportunity for the couple to seek the prayers of the Church and the blessing of God. While you still may opt for an elaborate (or even a simple) proposal with family and friends gathered, there is still the option for couples to seek out the prayers of the Church at this important step with the Rite of Betrothal. Feel free to ask your Pastor more about this when you first meet with him.
Finally, the other practical reason for touching base with your Pastor as soon as possible is to make sure that neither of you have had the experience of a previous marriage. Whether this happened in the Church with a Priest or outside of the Church with a minister of another ecclesial community or even a justice of the peace, the Church will have to explore the facts of that previous union. What the Catholic Church believes about our own marriages, it believes about all marriages – that is – they are presumed to still be binding until the contrary is proven. Therefore, even with a civil divorce in hand, one is not considered to be free to marry in the Church until the Tribunal Office, the office charged with exploring these previous marriages, does its work. This could take considerable time, six months or more, so we do ask that you approach your Pastor as soon as you become engaged so that we can make sure any previous bonds of marriage are looked at. Please reach out to us if you have any questions or concerns. We are here to help!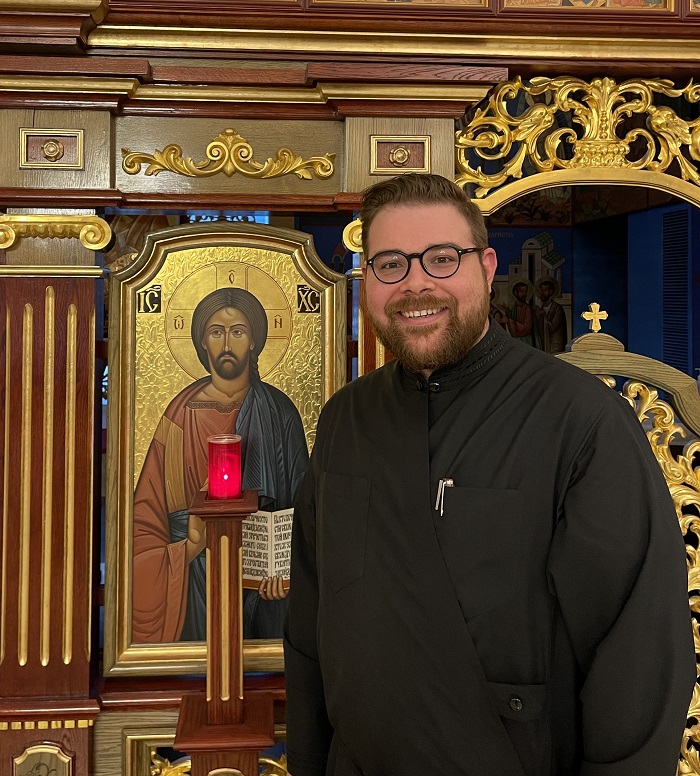 John J. Vizza is a canon lawyer and seminarian studying for the Ukrainian Catholic Eparchy of Edmonton. He has graduate degrees in psychology, canon law, and theology. He is married to his wife Rebecca and they have four children.