On Dec. 3 at 10:15 am (following 9:00 am Divine Liturgy at Holy Eucharist Parish 6425 120 Ave NW, Edmonton) the Family, Faith and Friends, Parent Group will be hosting the second of 4 sessions for the 2021-2022 year.
Join Dobrodika Kim Bombak from St. Stephen's parish in the Eparchy of Edmonton and Dobrodika Melissa Naasko from Upper Michigan as they share ideas for creating a more Christ focused and calmer journey to Bethlehem in an active household.
Kim is a homeschooling mother of 5 as well as the Sacramental Coordinator at her parish. Melissa is a homeschooling mother of 11 who homesteads on her farm. She has written multiple books on fasting and orthodox spirituality and is currently working on a new book on hospitality and healing.
Click here to join the Zoom Meeting:
https://us02web.zoom.us/j/88423280506?pwd=bHBDVCtPQnpWRjE5RVRoRDJvVG44Zz09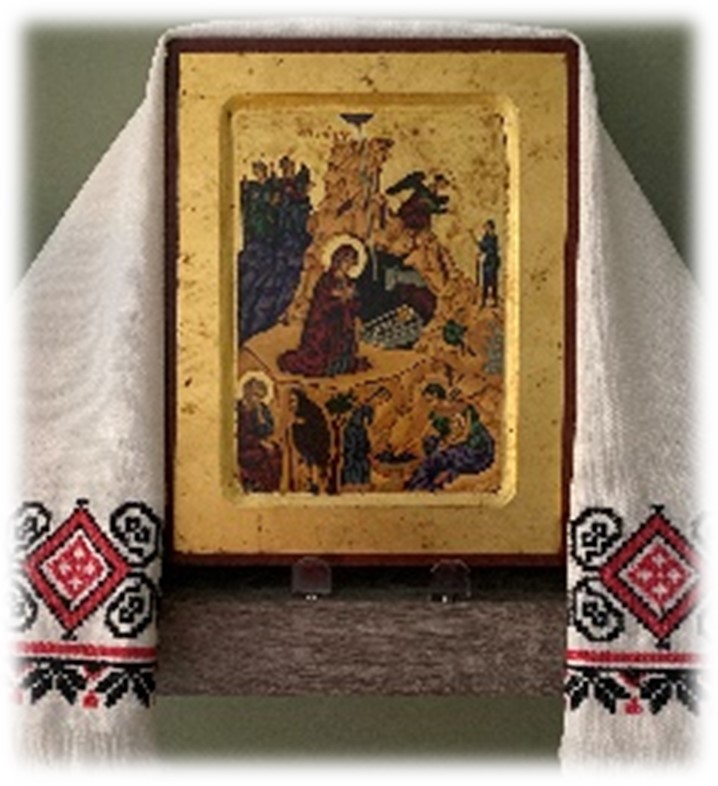 Meeting ID: 884 2328 0506
Passcode: 585811
A limited number of people may join the presentation at Holy Eucharist parish. Please email education@edmontoneparchy.com to indicate your desire to attend in person.
*Note – Kim and Melissa will be joining via Zoom
Curious about Family Faith and Friends?
Parents with young families are invited to come together for prayer, faith development, friendship, and support. To learn more and to be kept up to date with events and resources, join the Facebook Group: Family, Faith, Friends, Parent's Group https://www.facebook.com/groups/1019387668113464. For other questions call or text: 780-914-9093 Christina