Registration is now open for the 6th annual Called to Be Holy, Men's Conference and Retreat.
 Oct 29 6:30 pm – 8:15 pm.
Oct 30, 8:30 am – 3:00 pm.
Followed by Vespers and Divine Liturgy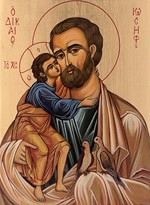 The theme for our conference is: 
St. Joseph; the Man, the Servant, the Saint.
Due to increasing Covid cases, we have made the decision to go online. Join us for an exciting lineup of presenters and topics.