Why Should My Parish Have Social Media?
Social media has been in use for two decades, with 85% of Canadians using social media, a number that will only continue to grow. With the ability to connect to over 32 million Canadians, social media is a perfect opportunity for our parishes to share the message of Christ with more people than ever before. Unlike other expensive traditional methods of outreach, social media has the ability to connect to people far and wide, including youth, the marginalized, people who are seeking a faith community, lapsed Catholics, and other individuals who may not be connected to the Church. In today's digital environment, we must develop a strategy that understands how people communicate and reach out to them in that way in order to share the faith.  Social media communications demonstrate our willingness to meet people where they are at and welcome them to our parish families.
Social Media: A Discussion with a Digital Media Specalist
Join our conversation with Lincoln Ho, Digital Media Strategist with the Catholic Archdiocese of Edmonton, where we discuss various topics surrounding social media usage including:
0:00 Introduction
0:28 Why should a Catholic parish even have social media? 
5:00 There are so many different platforms of social media. What are they and what are the types of things your parish should post on each?
15:24 Does it matter what social media platform you use? Can you post the same thing on Facebook as you post on Instagram? 
28:06 How does a rural parish have a unique opportunity to use social media? 
32:20 How can you learn about using social media more?
37:08 Debunking common social media myths. 
How Does My Parish Start Social Media?
Before starting to use any social media platform, your parish must ask these questions: 
Which individuals will initiate and manage the social media accounts? 
Who will have access to passwords, and how will safe environments be ensured with the social media volunteers? 
Which social media platforms will be used and how often will posts be made? 
How can the parish, especially the youth, become involved in this project? 
After answering these questions, you are ready to start your parish social media outreach. We suggest starting with only Facebook and Instagram. Once you have an understanding and a following on these platforms, you can then expand into other social media platforms. 
How to Use Social Media? 
This video explains: 
Which social media platforms should my parish use? 

What should I do on social media? 

What should my purpose be on social media?  

How can the Eparchy assist me? 
The Two Most Important Aspects of Social Media
Social media is meant to be social, by ensuring you are responding to messages, thanking people for sharing your posts, responding to comments, and encouraging people to start conversations with you. This is applicable to all social media platforms.
Here is a great example of how to encourage conversations on social media from the Edmonton Eparchy's Facebook page:
Never visited a Ukrainian Catholic church in Alberta before? Send us a Facebook message and we'll help you find a parish and a friend to attend with! Learn more about our faith on our website at http://eeparchy.com/
Many people have discovered Edmonton Eparchy's social media accounts, started conversations with us, and as a result, have come to church for the first time. This is how social media will grow your parish faithful.
Tip: Ensure all conversations started with people new to our faith is followed up with an offer to mail a free package introducing them to our Ukrainian Catholic faith and an invitation to your next event.
If you follow St. Mary Ukrainian Catholic Parish, you want to see updates from St. Mary Ukrainian Catholic Parish, not a different parish. Avoid simply reposting or sharing news from other parishes.  It is acceptable to do this if posts are relevant to St. Mary Parish, but not all the time. 
Instead, post about your specific parish events, photos, stories, and anything relevant to your specific parish community. It is our experience that these parish specific posts will receive three times the views. 
Facebook is the largest social media platform with many of your parishioners likely already using this platform. On average, the age demographic of Facebook users in your parish are Baby Boomers and older. Facebook is a great starting point for your parish to connect with your existing community and parishioners. You can create a Facebook page free and give numerous people access to the page to help with postings. It is recommended that your parish does not create a private group, but rather a public Facebook page, since Facebook pages reach significantly more news feeds than private groups. 
Instagram is a pictorial-based social media platform that is likely used by many younger families in your parish. Ensure texts are not posted on Instagram and note that links shared on this platform will not work. Instead, use Instagram to share photos from your vibrant parish community and the people that make your parish amazing. Spend more time posting on Instagram stories than posting photos on the generic Instagram feed. Instagram stories are viewed significantly more and have a better ability to communicate to your audience. However, please note, Instagram stories disappear after 24 hours.
Example of Facebook and Instagram Posts
We put together a small e-book with examples of our Facebook and Instagram posts that received more engagement than usual. Feel free to use these social media posts as ideas for your parish outreach.
YouTube, A Good Way to Connect My Parish?
Many parishes notice the popularity and usage of YouTube, a social media platform used for posting videos. While we suggest your parish use YouTube to post parish videos, here are a few things to keep in mind before venturing onto this platform:
YouTube algorithms favour viral content: If you're a new and small creator on YouTube, it is extremely difficult to garner a following.
Sharing is difficult: The Eparchy of Edmonton uses YouTube as a place to 'store' videos we record and embed them into our website. Since sharing YouTube videos is very difficult, we upload all our videos to Facebook as well. Videos uploaded directly to Facebook often receive more than three times the views as sharing is significantly easier.
High competition: With the continuous improvement of YouTube, you need amazing audio, great video, relatable and innovative content in order to get views. If your video is none of these, it will likely not receive many views. As an example, our most watched YouTube video, "1 Hour of Ukrainian Catholic Church Choir" has over 20 000 views as it is a 360-degree video, with great audio. This idea has never been posted on YouTube before and has a broad enough title that it pops up when someone searches a more general topic.
You need to promote your YouTube video: To get more than 100 views on a video, you need to promote it. You have to share the link to the video on your social media, your email list, on websites, and more. Doing so will grow your audience.  
Common question: Should my parish allow ads on our YouTube channel?
This type of advertising is not currently viable for any parish in the Eparchy of Edmonton as YouTube channels require a minimum of 4000 watch hours annually, over 1000 subscribers, and thousands of views per video in order to make a few dollars of revenue.
Don't Do this on Social Media
43% of Millennials (Born between 1981 and 1996) have never written a letter before, and only a fraction of them have done it more than once!  For Generation Z (Born between 1997 and 2015), letter writing is a completely foreign concept. Letters can be an effective communication method, but seem out-of-place when used in a digital context. If you wish to communicate an idea online, record a video, write a blog, or send an email instead. In our experience, letters posted on social media are the least effective way to communicate an idea.
2. Don't use corporate vocabulary
Social media is social, so you must speak the way people do online. A tone of voice that's overly sophisticated and posh might put you out-of-touch with your audience and turn off younger generations. It is completely acceptable to use emojis and use a conversational tone of voice. 
3. Ensure a minimum of two people have access to accounts
The Eparchy of Edmonton requires access to all social media platforms run by its parishes in Alberta. This is to ensure a safe online environment and that social media accounts are not used for the wrong purpose. It also provides a back-up locations if parishes forget passwords to accounts.  
The Eparchy of Edmonton maintains a strictly neutral stance on all political matters. Parishes are not permitted to promote political parties.
Should my parish use paid advertising on social media?
If your parish is considering having paid advertisements on your social media platforms, we suggest only using paid advertising for "community bridge" events. A community bridge event is an event that is not strictly faith-based and is broad enough so that anyone in the nearby community can attend. Use paid advertising to reach people specifically in your community to promote events like perogy dinners to invite a new group of people to your parish. Once they attend your perogy dinners, make sure to invite everyone to your next Divine Liturgy using a welcome pamphlet.
Tip: Social media advertisements can be as low as $5 and can be posted to the social media platforms of only those people in the community around your parish. Before placing an advertisement, we encourage you to follow up with our communications department so we can make sure your promotion will have the highest chance of success.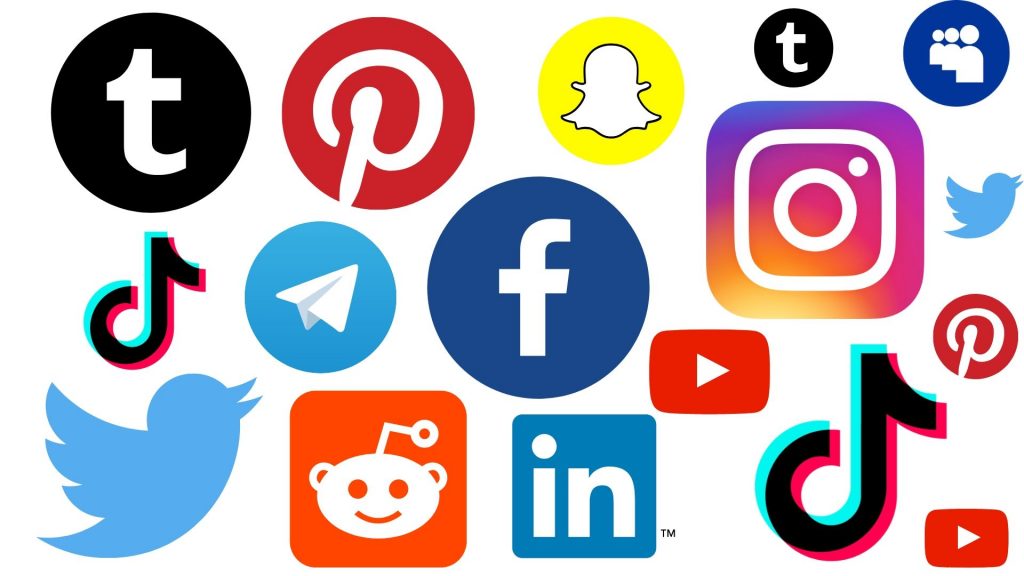 Help! I have no idea what social media is! 
If you are still lost about social media and its usage, feel free to contact our communications specialist, Ben Windsor, at communications@eeparchy.com. He can walk you through a tour of various social media platforms and help answer any questions you may have. Service only available for parishes in the Ukrainian Catholic Eparchy of Edmonton.