Most Reverend Neil Nicholas Savaryn, OSBM, appointed titular Bishop of Lotan and Auxilary Bishop of the Ukrainian Catholic Diocese of Canada, July 1, 1943; appointed Bishop Ordinary for the Apostolic Exarchate of Edmonton, March 3, 1948. Promoted to Eparch of Edmonton Eparchy, November 3, 1956; died Jan 7, 1986.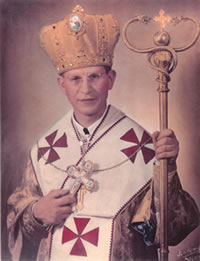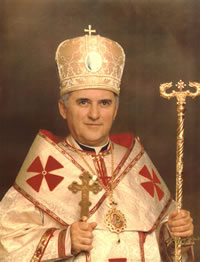 Most Reverend Demetrius Martin Greschuk, appointed titular Bishop of Nazianzus and Auxiliary Bishop of Eparchy of Edmonton, October 3, 1974. Appointed Apostolic Administrator, March 17, 1984 and installed as Eparch of Edmonton, July 20, 1986. Died July 9, 1990.
Most Reverend Myron Michael Daciuk, OSBM, appointed titular bishop of Tiatira and auxiliary bishop of the Archeparchy of Winnipeg on June 29,  1982 and consecrated bishop on October 14, 1982; appointed bishop of the Eparchy of Edmonton on November 11, 1991; Died January 14, 1996.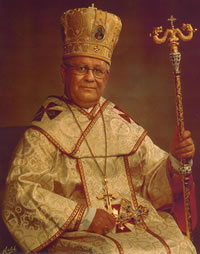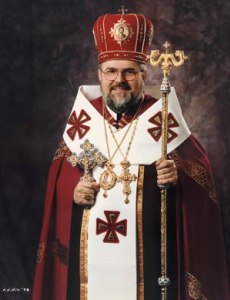 Most Reverend Lawrence Huculak, OSBM, was ordained Bishop on April 6th, 1997 as Bishop of the Ukrainian Catholic Eparchy of Edmonton; appointed Metropolitan Archbishop for Ukrainian Catholics in Canada on February 11, 2006.