Patriarch Sviatoslav, upon the recommendation of Bishop David, awarded the Order of Metropolitan Andrey Sheptytsky to Stan and Marge Owerko.
The Order of Metropolitan Andrey Sheptytsky was established by the Synod of Bishops of the Ukrainian Greek Catholic Church in 2018 to acknowledge those who go above and beyond the duty in their Christian lives to support and further the mission of Christ in the Church and in the world.
Stan and Marge are long-time active parishioners at Saint Stephen Protomartyr Parish, Calgary.  His Beatitude, in awarding the Order, writes:  "Esteemed Mr. and Mrs. Stan and Marge Owerko, for your example of long-standing selfless service to the Church and people, and for your generous financial support towards the many projects of our Church in Ukraine and throughout the world, including the construction of Holy Trinity Church and the new residence-education building of the Three Holy Hierarchs Theological Seminary, Kyiv, which will promote the revival of our Church in the Kyiv-Halych Metropolia, and for your charitable support towards the Ukrainian Catholic University, and for an outstanding example of Christian life, which is the fruit of sincere faith in the risen Jesus Christ, awards you the Order of Metropolitan Andrey Sheptytsky.  May the merciful Lord, through the prayers of the righteous Metropolitan Andrey Sheptytsky, reward you a hundredfold for all your good works and grant you strength and good health in your ongoing charitable works."
Stan and Marge are the sixth recipients of the Order, joining a distinguished group, including Cardinal Christoph Schönborn, Archbishop of Vienna; the Metropolitan Andrey Sheptytsky Institute, Toronto; Eugene Czolij, Former President of the Ukrainian World Congress; and Ivan Vasjunyk, Chief Promoter of Blessed Omelian Kowch.
Bishop David had the honour of presenting the award to Stan and Marge during the celebration of the Divine Liturgy on September 26, 2020, at Saint Stephen the Protomartyr Parish, Calgary.
May God grant Many Years to Stan and Marge and their family!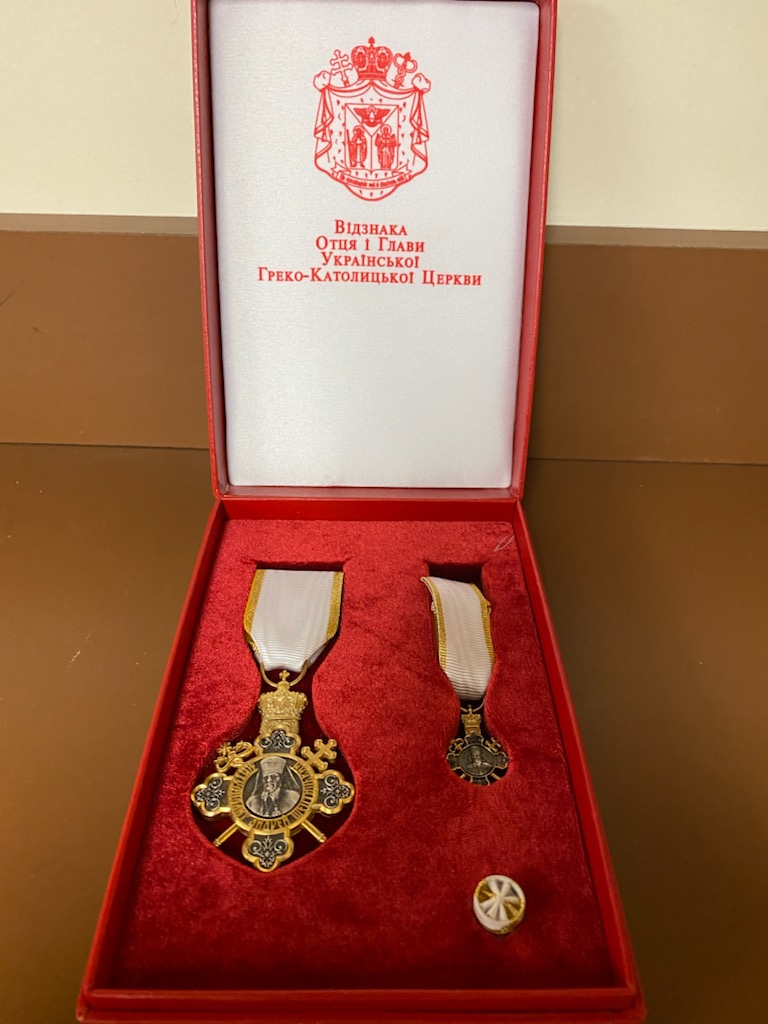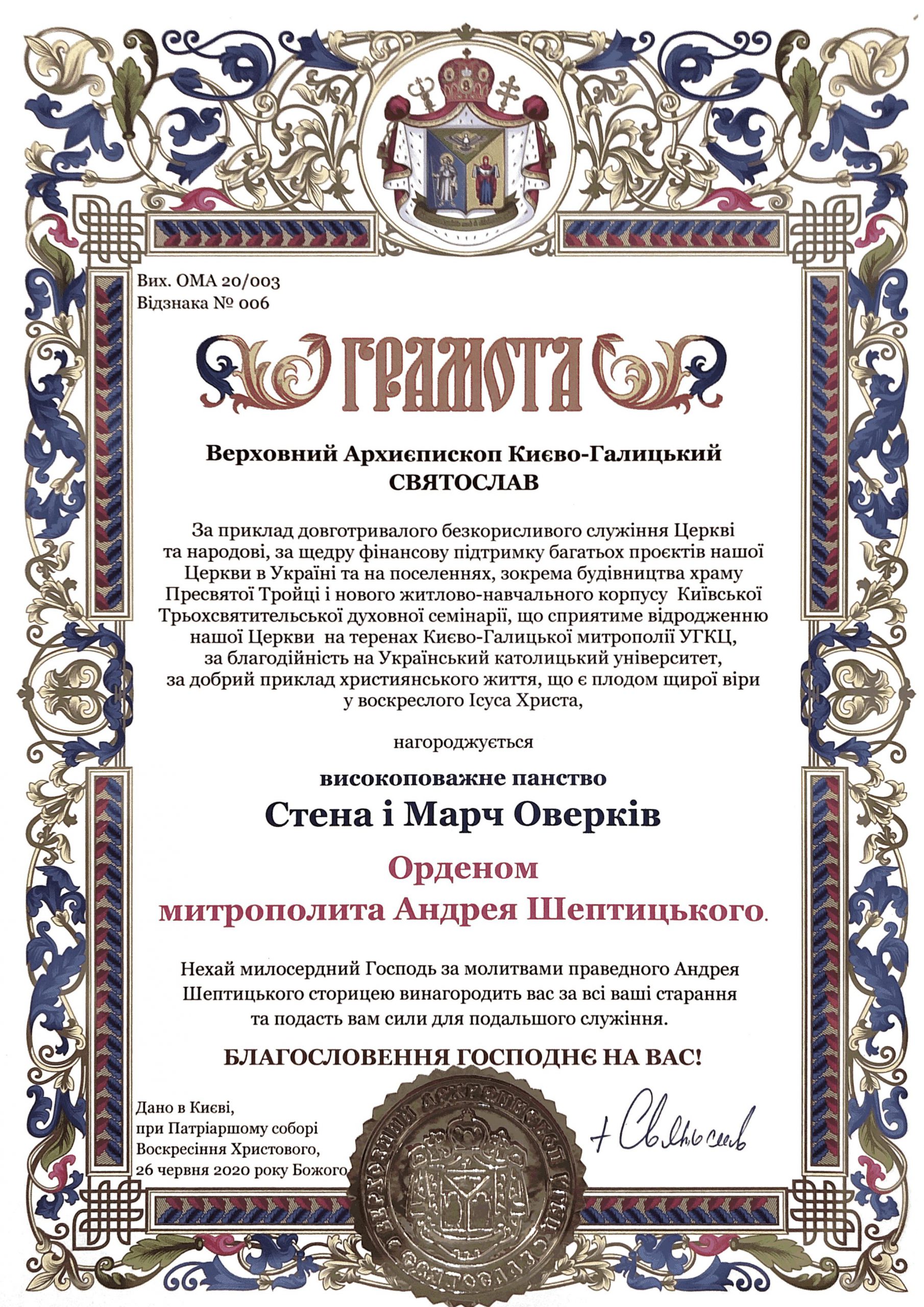 A Ten Minute Video of Bishop David Awarding Stan and Marge Owerko the Order of Metropolitan Andrey Sheptytsky