By Jayne L. Buryn, Communications Coordinator, Ukrainian Catholic Eparchy of Edmonton
As a result of a No Room In the Inn (NRII) campaign, a 33-year-old Sherwood Park shelter for abused women and children is providing a better experience to those in need.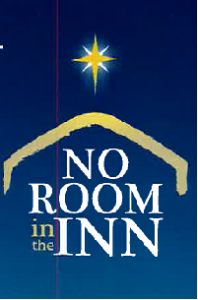 "A Safe Place was chosen as the 2016 housing project for the NRII campaign," noted Virginia Sharek, committee member. At the June 15 unveiling of the Strathcona Social Framework, NRII announced that more than $76,000 was raised for much-needed renovations to A Safe Place. According to Julien Hammond, chair of the NRII campaign and Archdiocese of Edmonton Office of Ecumenical and Interreligious Relations coordinator, this is the second-highest fundraising total for the campaign and its first support of a Strathcona County charity since the campaign's 1999 beginnings. Also for the first time, campaign donations were matched by the Province.
The community generosity of nine county churches and 44 other faith communities in the Edmonton region that participated in the campaign enabled the necessary renovations to A Safe Place, according to Patricia Vargas, executive director of A Safe Place. The work is now complete.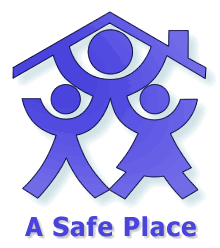 Since 1984, A Safe Place has sheltered more than 17,000 women and children fleeing abuse. Last year alone, the home housed 359 women and 360 children. Due to a lack of capacity, 1,200 families had to be turned away as "sometimes there's no room in our inn," noted Patricia Vargas. As a result, A Safe Place is now seeking funding to expand its facility.
"A Safe Place, Heartland Housing Foundation, and two local churches [partner] to provide stable, affordable housing while women and their children start a new, violence-free chapter in their lives," explained a Strathcona County Administration column, "It's all about the changing community here in Strathcona County," in the June 8, 2017 edition of the Sherwood Park News.   "A Safe Place provides emotional support to the mother, while Heartland Housing Foundation leases the home and acts as property manager. The churches provide rent supplement to make the home affordable for the family in transition."
Going forward, "two local churches have pledged continuing support and it is their support that will enable the much-needed expansion of A Safe Place," Virginia Sharek added.
Families may stay at A Safe Place for 21 days or longer and take advantage of 24-hour counselling, child care, and meals. Three days a week the services of a nurse and a trauma specialist for children are made available at the shelter.
All churches in Strathcona County are encouraged to be generous with their support for the expansion of the shelter to help the victims of domestic violence find A Safe Place.  
---
NRII is an ecumenical justice housing fundraising organization based on the story of Mary and Joseph unable to find lodging in Bethlehem for Jesus' birth. The campaign asks Edmonton area churches to donate Christmas Eve offerings for housing for the homeless and marginalized.
"NRII has chosen a different affordable housing project every year since 1999," according to member Virginia Sharek. The 2017 campaign will be promoting "renovation of an older apartment building, purchased by the Edmonton Canadian Mental Health Association."
For more information about A Safe Place or NRII, please visit the Edmonton Archdiocese's webpages:  http://caedm.ca and caedm.ca
For stories about the launch of the Strathcona Social Framework and A Safe Place, see the Sherwood Park News at: www.sherwoodparknews.com & www.sherwoodparknews.com