His Beatitude Patriarch Sviatoslav Shevchuk is a true inspiration to millions around the world. He is a man of great faith, courage, and vision who has dedicated his life to serving others and promoting the message of love, compassion, and peace. In this blog post, we will take a closer look at who he is, his background, and his incredible contributions to the world.
Patriarch Sviatoslav Shevchuk was born on May 5, 1970, in Stryi, a small town in western Ukraine. He grew up in a Ukrainian Greek-Catholic family and was ordained a priest in 1994 after studying philosophy and theology at the Ukrainian Catholic University in Lviv. In 1999, he received a doctorate in theology from the Pontifical University of St. Thomas Aquinas in Rome.
In 2011, Patriarch Shevchuk was elected as the head of the Ukrainian Greek Catholic Church, becoming the youngest Patriarch in the history of the Church. Since then, he has been a tireless advocate for the rights of the Ukrainian people and a vocal proponent of interfaith dialogue and social justice issues.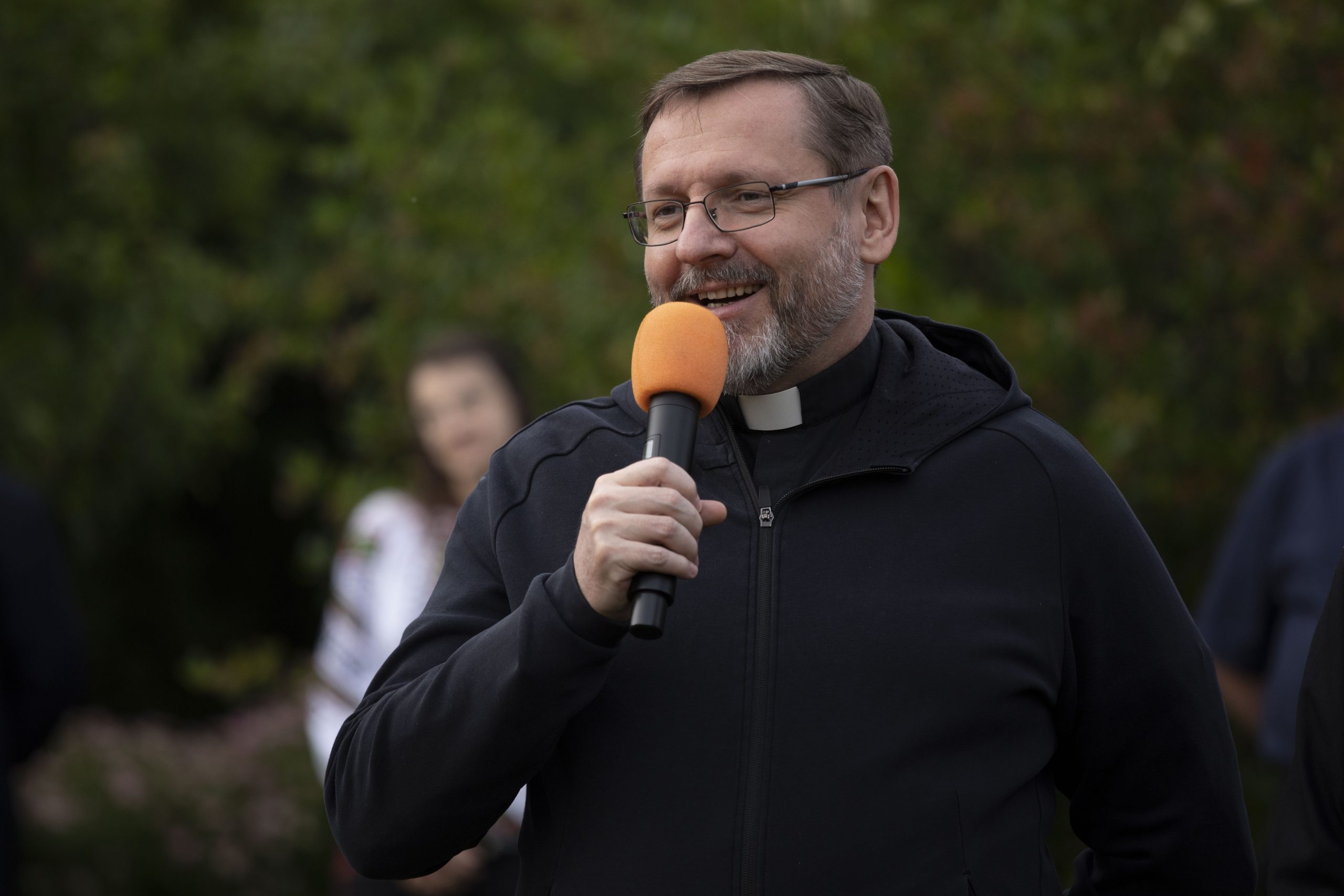 Patriarch Sviatoslav Shevchuk is a man of many talents and accomplishments. Not only is he a respected spiritual leader, but he is also an accomplished violin player who graduated from a school of music, with Antonio Vivaldi being his favorite composer. He joined the underground seminary before the Ukrainian Catholic Church's legalization and underwent formation in both Buenos Aires and Lviv. While pursuing his graduate studies, he served Ukrainian immigrants in Greece. Patriarch Shevchuk received his doctorate in theology from the prestigious Pontifical University of Saint Thomas Aquinas (Angelicum) in Rome, finishing Summa Cum Laude. Before becoming Patriarch, he served as a priest in various positions, including prefect, vice-rector, and rector of the Holy Spirit Seminary in Lviv, vice-dean of the Faculty of Theology and Philosophy of the Lviv Theological Academy, chief of staff of the Curia of the Head of the Church in Lviv, and personal secretary of Lubomyr Cardinal Husar. On January 14, 2009, Pope Benedict XVI appointed him as an auxiliary bishop of the Eparchy of the Protection of the Mother of God in Buenos Aires. He was ordained bishop on April 7, 2009, at the Cathedral of Saint George in Lviv. He became the Apostolic Administrator of the Eparchy in Buenos Aires on April 10, 2010. Besides his many accomplishments, Patriarch Shevchuk is also a polyglot and fluent in English, Italian, Spanish, Polish, Russian, and Greek. Additionally, he knows Latin, Ancient Greek, and Church-Slavonic.
Since becoming Patriarch, Shevchuk has been praised for his strong leadership, pastoral approach, and commitment to social justice. He has expressed a vision of a Church that is open to the world and that engages in dialogue with other faiths and cultures. Shevchuk has also played a leading role in the Ukrainian democratic and civil society, advocating for human dignity, freedom, and dignity of Ukraine. He has been an important voice for the promotion of Ukrainian language, culture and rights worldwide.
Under his leadership, the Ukrainian Catholic Church has grown and flourished, and he has played a key role in promoting interfaith dialogue and promoting social justice issues in Ukraine and beyond. He has also been a vocal advocate for the rights of Ukrainian migrants and refugees, and has worked tirelessly to provide them with the support and resources they need to thrive in their new communities.
Despite facing numerous challenges and obstacles, Patriarch Shevchuk has remained steadfast in his commitment to serving others and spreading the message of hope and compassion. He is a true inspiration to all of us, and his life and work serve as a reminder of the transformative power of faith, love, and service.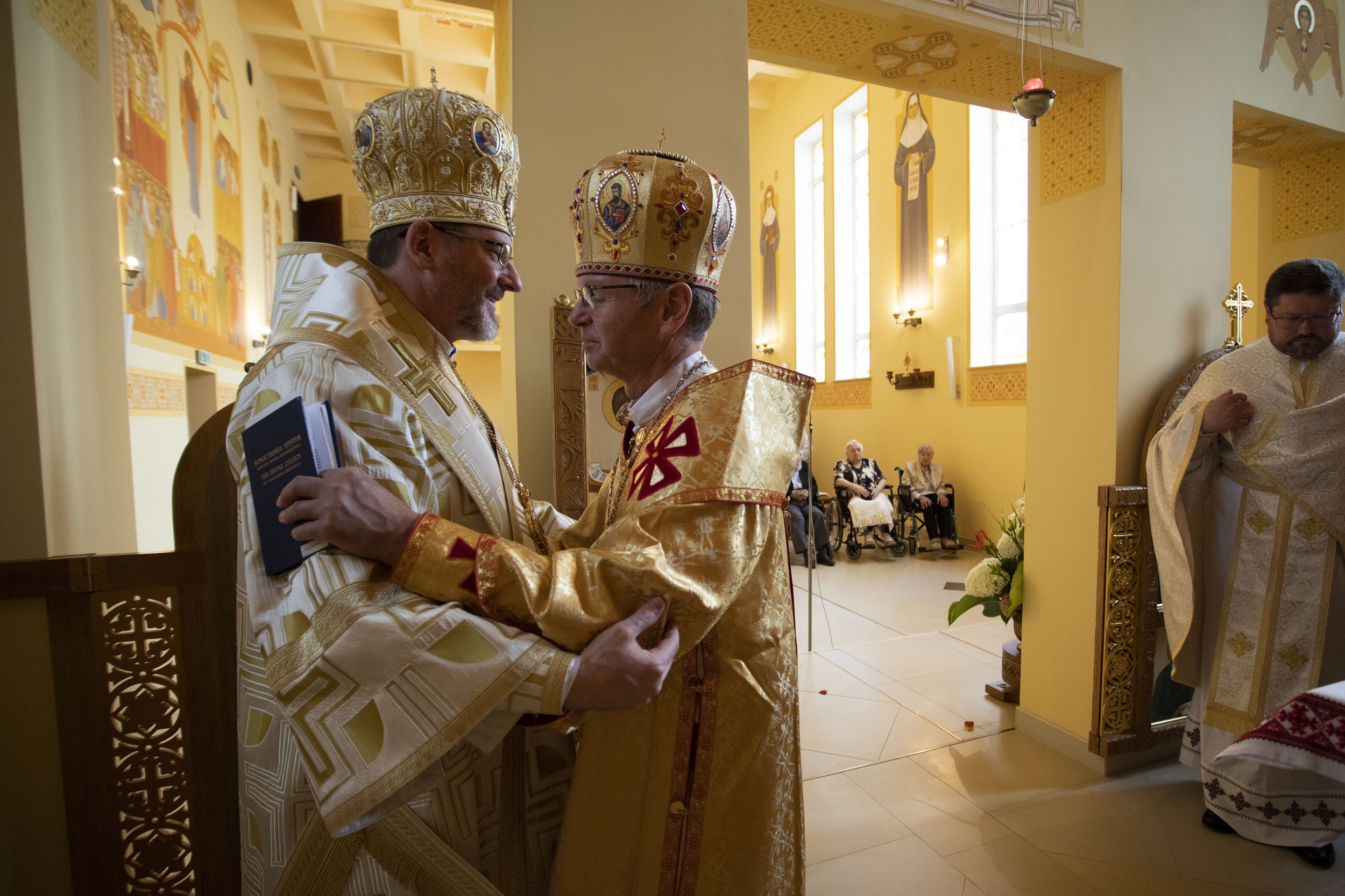 Patriarch Sviatoslav Shevchuk is a leader who has shown great dedication, commitment, and vision in his role as head of the Ukrainian Greek-Catholic Church. His leadership has been transformative, and he has played an important role not only in the spiritual life of his community but also in the civic life of Ukraine and beyond. His story is an inspiration to many, especially young people, who can see in him an example of what can be achieved through dedication, faith, and hard work. As we continue to face challenges and seek to build a more just and peaceful world, Patriarch Sviatoslav Shevchuk's leadership and vision serve as a beacon of hope and inspiration.