Upcoming Eparchial Programs: Register Today
Called to be Holy – Man on a Mission!
Fri, 1 Nov 2019, 5:30 PM – Sat, 2 Nov 2019, 4:30 PM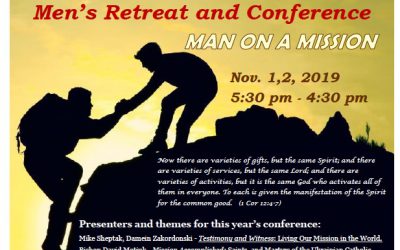 This is a quick reminder that the deadline to register for Called to Be Holy – Men's conference and retreat is this Friday Oct. 25! If you or someone you know would like to register, there is still some room. Simply follow the link below....