St. Sophia Parish, Sherwood Park, Alberta
Pastor: Rev. Rendall Yackimec
Location: 15 Main Boulevard (Madonna Catholic School), Sherwood Park, AB
Office Phone: (780) 464-4177
Service Schedule: (Please call parish to confirm service schedule.)
Sunday Liturgy:
10:00am (English)
*First Sunday of the month is a children's Liturgy.
*Last Sunday of the month is bilingual.
---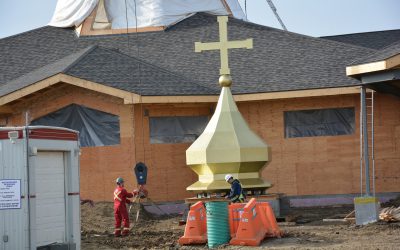 Source: Edmonton JournalDUSTIN COOKUpdated: May 8, 2019 After more than 15 years of perogy sales and golf tournament fundraisers, the dream home for a Sherwood Park church parish is becoming a reality. The 12,000-square-foot building, soon to be the home of St....