Euthanasia Prevention Coalition – Purpose
To preserve and enforce legal prohibitions and ethical guidelines prohibiting "mercy killing.

To increase public awareness of hospice/palliative care.

To promote improvement in the quality and availability of hospice/palliative care, and effective methods of controlling pain and suffering.

To develop and build compassionate care community services as alternatives to "mercy killing."

To educate the public on the harm and risks associated with the promotion of euthanasia and assisted suicide through the use of pamphlets, information seminars, media campaigns and research articles.

To co-ordinate and disseminate research and information on issues related to euthanasia and assisted suicide.

To represent the vulnerable and where appropriate, advocate before the courts on issues related to euthanasia and assisted suicide.
Every month, the Euthanasia Prevention Coalition publishes a newsletter with up-to-date information regarding euthanasia and assisted suicide in Canada and throughout the world. The newsletters are available in printed form and in PDF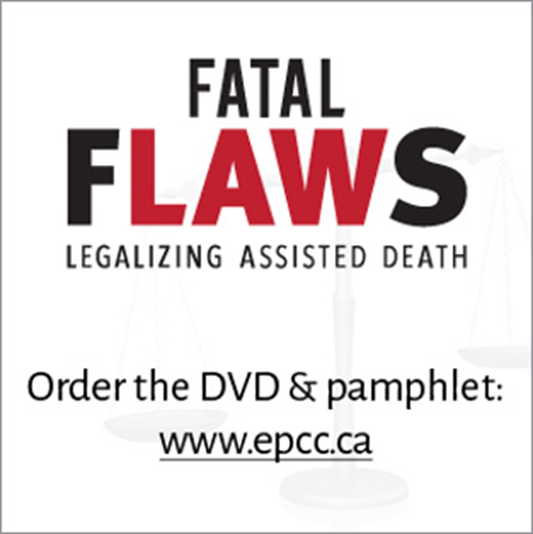 A thought-provoking journey through Europe and North America to ask one of the most fundamental philosophical questions of our time: should we be giving doctors the right in law to end the life of others by euthanasia or assisted suicide?
The DVD is available to borrow from the Catechetical resource centre library.  You may also download it as a rental or purchase the download. Click here.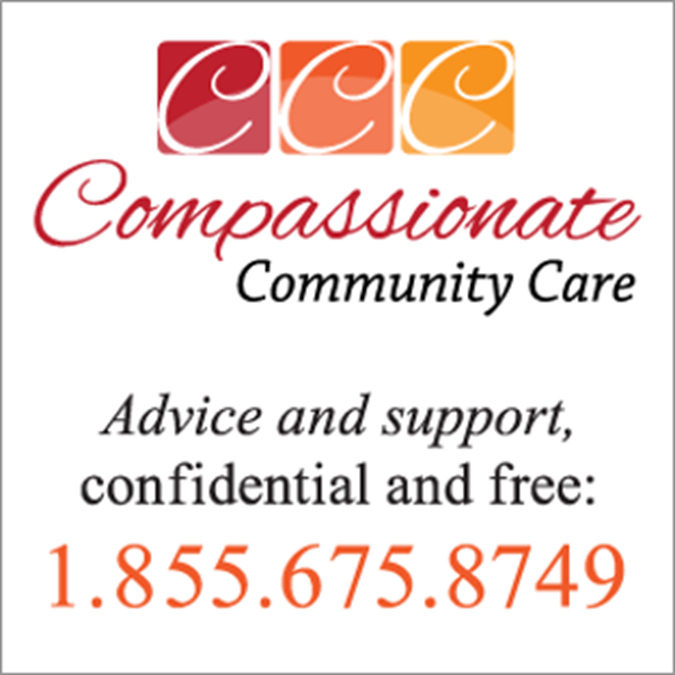 Compassionate Community Care (CCC) is a registered charity comprised of health care professionals and volunteers who provide support to clients and their families during times of illness and crisis. We aim to provide a complete circle of care that recognizes and respects the physical, social, psychological and spiritual needs of those involved. We at CCC believe that all human life has equal dignity, and that every person deserves to be treated with respect and compassion while receiving the care they need and deserve. Whether you are facing a chronic condition, disability or end-of-life situation, we are here to help. Click here.